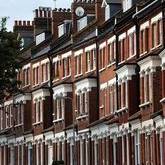 A leading housing market commentator believes prices will rise this year as the market has already reached its bottom.
Today, the Nationwide house price index revealed typical values rose by 1.3% during July. Over the past three months, they are up 2.6%, the highest quarter-year rise since February 2007.
Ray Boulger, from mortgage broker John Charcol, expects a 5% increase in house prices during 2009 (see the Free House Price Valuation guide to help value your home).
He says: "I think we have bottomed out, and that probably happened in February. I would expect an increase in prices of 5% for the current calendar year.
"Now is a good time for anyone to buy who has the necessary deposit to buy a home. The best time to buy has already passed but not by much.
"There is a lack of supply of houses on the market which is sustaining prices and I can't see that changing as many people are unable to move because they cannot get a new mortgage.
"The threat to the housing market recovery is the possibility that interest rates will rise, making mortgages less affordable, but that probably won't happen in the short term."
Nationwide chief economist Martin Gahbauer says: "There is now a reasonable chance that prices could end the year slightly higher than where they started. Only a few months ago, such an outcome would have appeared unthinkable."
Others urge caution
Yesterday, the Land Registry index showed a small 0.1% rise in June, though its figures lag behind mortgage lenders' stats as they are based on completions.
Nationwide bases its index on mortgages it has approved, which happens earlier in the chain than the sale itself.
The Land Registry said yesterday that "the 0.1% movement does not signal a return to solid growth, but rather flattening prices".
Other commentators are also more cautious than Boulger, by stating the lack of supply may only be a short-term issue.
Simon Rubinsohn, chief economist at the Royal Institution of Chartered Surveyors (RICS), says: "Rics believes the recent support for prices is to a large extent a sign of a lack of supply. This could remain an important crutch for the market in the near term."
Further reading/Key links
Free valuation: www.moneysavingexpert.com/valuation
Latest house prices: Nationwide