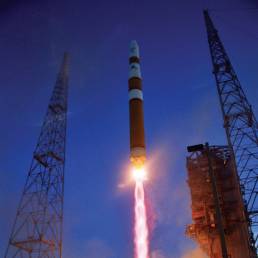 The cost of home and car insurance premiums has risen by up to 11% during the past year, according to the AA.
The average cost of car insurance is now a record £778, and home insurance now typically costs £228.
Yet many consumers don't need to pay anywhere near these sums. By correctly using a combination of comparison sites, and grabbing cashback, you should be paying substantially less.

The current record cheapest car insurance policy using this system is £14 a year, fully comprehensive.
With home insurance, one MoneySaver got PAID £67 to take the policy out, as the cashback available was higher than the policy's cost (see the Cheap Car Insurance and Cheap Home Insurance guides).
The AA Insurance premium index, out today, reveals:
a typical motor policy that would have cost £699 this time last year, now costs £778.
Young and drivers, who typically buy basic cover, are paying huge sums. The average third party, fire and theft premium is up by 6.9% over the year, and stands at £968.
the average building insurance quote is now £224, compared to £203 last summer.
contents insurance costs have dipped by 6.3% a year, and are now at their lowest level since the index started in 1994.
How to slash insurance costs
Never automatically renew your car or home insurance policy with your existing provider as it's nearly always cheaper to switch or sign-up as a new customer.
Wendy Alcock, MoneySavingExpert.com money analyst, says: "Most buyers should use price comparison websites to search hundreds of insurers' policies in minutes.
"Once you've found the best deal, check whether you can also get cashback via specialist cashback websites."
Never be led by the cashback, though. Always find the cheapest policy and then see if you can get cashback.
And crucially, don't simply opt for the cheapest overall policy or you may be underinsured. Look for the cheapest policy from those that offer the full cover you require.
Lower your risk
Alcock adds: "You can also redcue your chances of making a claim to cut costs.
"For cars, if you can park off-road, add an experienced driver to the policy and even (legitimately) tweak your job title, you can save hundreds of pounds.
"With home insurance, ensure you have approved locks on windows and doors, and put the oldest person in the household as the policy holder."
Comparison sites are not for everyone
If you have a medical condition, have a high claims history, if you are sharing a home with friends, or if you have any other complex issues, comparison sites may not offer the cheapest policies.
If so, use a broker. You can normally find one via the British Insurance Brokers' Association (Biba) website (link below).
Further reading/Key links
Car Insurance guide: www.moneysavingexpert.com/carinsurance
Home Insurance guide: www.moneysavingexpert.com/homeinsurance
Biba: www.biba.org.uk