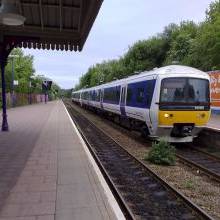 Rail companies have been slammed by MPs for the huge hikes in fares this year. In some cases, prices are up by more than 11% at a time when many are struggling.
The House of Commons Transport Committee says train firms have "taken advantage" of the system used to determine prices "at the worst possible moment".
Yet there are a number of tricks to slash the cost of train travel by thousands of pounds a year (see the Cheap Train Tickets guide).
Regulated rail fares, which are mainly season tickets and saver tickets, can only rise by one percentage point above the Retail Prices Index (RPI) inflation measure. RPI tracks the cost of living, including mortgage costs.
However, the annual January price rise is based on the previous July's figure. This January, regulated fares rose by an average 6%, given the previous July's RPI figure was 5%. Yet some costs were up by more than 11%.
At the time, the RPI figure stood at 0.1%.
The committee says: "Our concern is that the train operating companies have taken advantage of the mechanism to raise fares at the worst possible moment and to a level out of proportion to the real economy.
"A short-term approach and insensitive attitude towards passengers will damage train operators' relationships with their customers in the long-term. The system encourages and allows train operators to take their passengers for granted."
Yet if this principle of fare increases is maintained, it is likely train costs could fall next year given the RPI index stood at minus 1.6% in June. The July figure will be published next month.
Fares too complicated
Ticket conditions have also been criticised for being too complicated, meaning passengers have to spend ages trawling the internet to find the best deals.
Train firms have also come under fire for hiding fare increases by charging for seat reservations. Some seat bookings on the East Coast line (London-Edinburgh) cost £5 for a return journey.
The committee adds: "The complexity of the fares structure still remains an issue for passengers. We do not object to a small nominal charge, say £1, for a seat reservation, but some have gone much further, charging prices which are prohibitive for some travellers."
Jenny Keefe, MoneySavingExpert.com consumer products analyst, says: "Rail passengers are right to get steamed up over soaring rail fares, especially when inflation is close to zero and rail firms have hiked costs by 11%. Yet, learn how to play the system, and it's possible to beat the fare rises."
Cut costs
Below are the top-five cost-cutting tips. See the Cheap Train Tickets guide for more ways to slash prices.
Split your ticket. In some cases, rather than buying a ticket from your origin to destination, buy a ticket from your origin to an intermediate stop on the line, and then another ticket from the intermediate station to your destination. You'll still be able to travel on your normal train for the whole way. MoneySaver Joe Venuto, from Leamington Spa, saves over £3,000 a year by splitting his ticket in Banbury for the commute to work in Reading.
Book in advance. MSE research shows a London to Sheffield return ticket that would normally cost £147 at the station could cost £64 the night before.
Two single tickets are sometimes cheaper than a return.
Use a railcard, where possible, if you spend over £72 a year.
Get a season ticket if you're a regular commuter.
Further reading/Key links
Slash rail fares: www.moneysavingexpert.com/trains
Transport Committee report: Parliament website