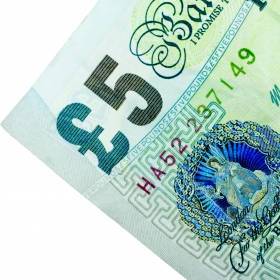 The Treasury has proposed improvements to the protection savers receive, as part of this week's government White Paper on financial regulation.
UK savers could eventually be spared having to claim cash from abroad, if their money is held in a foreign bank which goes bust.
Other plans include ensuring savers get their full deposits back even if they have debts with the same institution. Currently, money owed can be subtracted from savers' cash.
Under the UK's Financial Services Compensation Scheme (FSCS), the first £50,000 of an individual's savings, per institution is fully protected. However, the nitty gritty of the scheme is far more complicated – full details of how you're protected in the Savings Safety guide.
The big proposals
All compensation to be paid by the UK scheme. Currently, some European banks operating in the UK use the 'passport scheme'. This means savers are protected under the bank's home nation's protection scheme. If one of these were to collapse, savers may have to claim compensation from overseas.

For example, ING Direct savers are fully protected on the first €100,000 of their money (approx £86,000), but this would currently have to be claimed from the Dutch Deposit Guarantee Scheme, meaning you are reliant on the Netherlands' government.

The government will ask the European Union to consider letting the host nation handle all claims in future.


Savings no longer off-set against debts. If you've savings and debts with the same financial institution, the debt can be subtracted from any savings before any compensation payout is made. The government is considering a system where all savers' cash is guaranteed to be paid back, and the debt is dealt with seperately.


Temporary protection for savings over £50,000. It's been recommended that balances up to £500,000 could be fully protected by the FSCS, but only for up to six months, if savers meet specific circumstances. This was originally proposed in March 2009 (read full story).


Single document showing ALL savings in an institution. Savers get £50,000 of FSCS protection for each independently FSA-registered bank they save with. However, mergers and takeovers have blurred the lines about what actually constitutes a financial institution and when money in two banks is really money in one.

The government's suggested that banks draw up a mandatory 'Single Customer View' document for each depositor, showing their overall balance with that institution. However, early signs are that this will be an internal document, used to speed up the compensation procedure, not published to savers to give greater clarity about their savings' protection.

When will these happen?
Currently, none of the proposals have become law, and there is no guarantee they will. There will now be a consultation period, where these ideas could be adopted, altered or dropped.
Martin Lewis, MoneySavingExpert.com creator says: "There is nothing more important for the stability of the UK economy than savers knowing their money is safe. Everyone should know their exact protection, and anomalies such as the passport scheme which mean UK savers in UK-regulated bank accounts are reliant on other countries protection are ridiculous.

"These moves seem like a sensible first step, provided they end up happening. Yet the big miss here is the failure to communicate to every account holder what their safety is. With the mass bank mergers we've seen over recent years, the interrelations are complex.

"Someone with £50,000 in Natwest and the same in RBS is completely protected as, though they are part of one banking group, their licences mean they are separate for savings safety. Yet the same situation in Halifax and Bank of Scotland would see only half the cash protected, as they've a joint licence.

"There is a voracious appetite amongst savers to know how safe their cash is, evidenced by the fact our savings safety guide - which shows the table - has been viewed 2.7 million times in the last two years.

"It's time savers were told up front what their liability in any banking group is, bank staff currently bat the answer away saying 'all your money is protected' which is nonsense. All this, and many other problems, could be answered by a savings summary box, which details the safety situation, as well as current interest rates and withdrawal penalties."
Further Reading/Key Links:
Are your savings safe? Safe Savings guide
Boost your savings rate: Top Savings Accounts
Government White Paper: Reforming Financial Markets