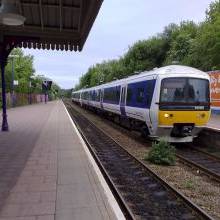 A MoneySaver has bagged a train ticket for just 35p following a massive one-day sale by rail operator Southern.
Hundreds of others have also found dirt-cheap rail tickets.
You can still nab some ridiculous bargains by logging onto the firm's website. But hurry as word is the sale ends tonight.
The stonking 35p price was for a single journey from London to Southampton, as reported by evesham1988la on the MSE forum. Another MoneySaver bagged four return tickets from London to Brighton for £7.50.
The online sale started this morning with prices slashed by up to 90% on selected tickets.
Southern is offering reduced price advance tickets between London and Milton Keynes, and London and the South Coast.
Advance tickets can be bought up to three months ahead and you can get railcard discounts on top.
The sale aims to encourage more people to ditch cars and get on trains.
Further Reading/Key links
More discounts: Cheap Train & Coach Deals, Cheap Trains