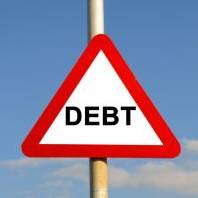 Thousands of struggling homeowners are failing to seek help when they get into difficulties paying their mortgage. Experts say getting assistance can prevent repossession.
Research by the Financial Services Consumer Panel (FSCP) reveals 41% of those having difficulty paying their mortgage did not seek advice. Yet almost 90% of those in difficulty thought their problems were serious.
If you're having problems it's crucial you talk to your lender to arrange a payment plan, or contact a debt charity such as Citizens Advice.
Government schemes
There are also three government initiatives designed to help those in trouble: the Support for mortgage interest, Homeowner mortgage support and Mortgage rescue schemes.
However, the Mortgage rescue scheme has only helped six households avoid repossession since its inception in January.
The Mortgage arrears and Redundancy Help guides explain your options in detail if you're in financial difficulty.
Seek help
Martin Lewis, MoneySavingExpert.com creator, says: "While the lack of trust in financial services companies has built a hefty scepticism, that can't be allowed to turn into a lack of communication.

"There's more help available now than ever before for those struggling with mortgages. While low rates mean repossession numbers are thankfully not as high as once predicted, the wider economic problems still mean many are struggling.
"For anyone in trouble it's crucial to consider the three government schemes and see whether any fit."
Adam Phillips, FSCP chairman, says: "When people get into difficulty with their mortgage, they need constructive help and advice. There is an urgent need for more investment in publicising and supporting sources of information and advice in this area.
"We need to do much more to encourage consumers in difficulty to get advice early. Debt advice agencies must not be seen as a last resort when all else has failed."
Further reading/Key links
Get help: Mortgage arrears and Redundancy guides