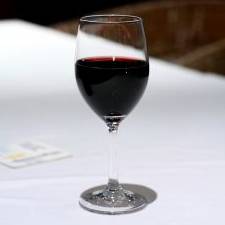 Tesco has been inundated with thousands of shoppers trying to take advantage of a loophole that pays you up to £22.50 for buying six bottles of wine.
The deal appeared in this week's MoneySaving email. In less than two days since then, over 200,000 bargain-hunters had read a forum post explaining how the offer works.
(Update - Mon 6 July: over 300,000 have now viewed that thread.)
The deal has been so popular that some MoneySavers have reported Tesco has run out of some stock.
To ensure you don't miss out on the latest offers, as they can go quickly, sign-up to the weekly email.
Stock sold out
One forum member, travisroberts, says: "Left work early to get to Tesco. No Torres (one of the wines on offer) on the shelves. Walked past another chap with a trolley-full who said: 'I assume you've been reading MSE.'"
A Tesco spokeswoman says: "The Torres range, having been singled out, has seen higher than anticipated demand with the Clubcard and 25%-off combination. There is a good selection of other wines in Tesco stores which also offer extra Clubcard points and reward our customers."
Offer details
Tesco is currently offering 25%-off wine or sparkling wine if you buy six bottles before Sunday. It is also offering up to 300 bonus Clubcard points on a bottle of wine.
So buy six bottles of Torres wine for £27 (usually £36 without the discount) and get 900 Clubcard points, worth £36 is Tesco vouchers. That puts you £9 in profit.
Alternatively, though with a larger outlay, you can buy six bottles of Marques de Monistrol Vintage Cava Brut for £49.45 (usually £65.94).
You'll get 1,800 Clubcard points, worth up to £72 in Tesco vouchers. That puts you £22.55 in profit.
Full details of the offer and an explanation of how Clubcard points operate are in the Tesco forum post.
Make a profit
Martin Lewis, MoneySavingExpert.com creator, says: "First it was beef in gravy, then baby powder, and now it's wine. Every once in a while one of these Tesco loopholes comes in enabling savvy customers to profit.
"Whether it's by accident or a loss-leading attempt to pull in new customers it's tough to be sure. Yet every time it seems to get more popular.

"The key to these deals is the fact Tesco points are quadrupled in value when they're redeemed on the Tesco Reward Scheme. So if bonus points worth more than a quarter of the product price are being given on a purchase, you actually make a profit when buying it. Bingo!"
Further reading/Key link
Boost Clubcard points: Loyalty points guide, Tesco Bonus Clubcard Points Loophole