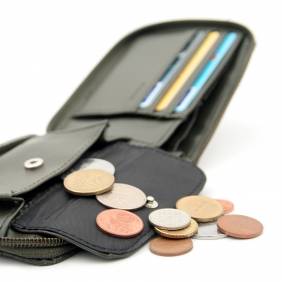 Abbey and Alliance & Leicester (A&L) are set to reintroduce a £100 sign-up bonus for those switching to some of their current accounts, MoneySavingExpert.com understands.
The pair - part of Spanish banking giant Santander - are expected to launch the incentive on Monday 7 Sept (the Best Bank Accounts guide will be updated when full details are announced).
For the vast majority of people, the new deal is likely to beat the current 6% savings offer available with both banks, when you sign up to some of their other current accounts.
Abbey, A&L and some major comparison sites, are loudly encouraging customers to get the 6% savings deal, yet for most the £100 bonus that replaces it will be more profitable.
What are the offers?

It gets a little complex, so here's a quick breakdown of what's available, and when.

Current deal... ending Sunday 6 Sept

Sign up for one of the two banks' 6% in-credit current accounts (either A&L's Premier Direct or Abbey's Preferred In-Credit Rate account) and you get the chance to open a 6%-paying regular savings account as well.


Likely new deal... rumoured to start on Monday 7 Sept

Grab one of the two banks' 0% overdraft bank accounts (A&L's Premier or Abbey's Preferred Overdraft Rate account) and you'll bag a £100 bonus, subject to a few conditions.

However, here you won't get the 6% in-credit interest when you've got a positive balance; instead you get a small 0.5% AER with A&L or an even smaller 0.1% AER with Abbey.
Once the savings deal ends, the 6% in-credit current accounts will still exist, they just won't offer the extra boon of the high interest regular saver.
Rumoured £100 bonus
Full details of the tax-free cash bonus are yet to emerge, as neither bank could comment fully on the rumours.
This site's understanding is that it's likely you'll have to use either provider's special switching service to move your salary, direct debits and standing orders to get the free money.
It's also likely you'll have to use the account as your main current account, meaning you pay your salary into it.
At present, to get some of the best features from A&L's accounts, they require a £500 monthly deposit, equivalent to an annual salary of £6,050. Abbey requires £1,000/month, equal to a £15,000 annual salary.
Both accounts come with 0% overdrafts lasting for the first year, provided you pay in at least the minimum amount required per month.
Which deal is better?
You can suss this out by answering a few quick questions...
Are you paying interest on an overdraft?

If you've already got an overdraft that is costing you money, switching to one of the 0% overdraft-toting accounts is the right move anyway, as the debt will be interest-free for a year. The £100 bonus simply sweetens the deal.


Can't be sure you will have money to save EVERY month, or may even need to withdraw from savings?

The 6% 'regular saver' accounts are inflexible beasts, with some pretty harsh penalties if you don't stick to the rules. You must save a fixed monthly amount, and can't miss a single payment during the year. Do this, or withdraw any money, and the account gets closed early

This means if you can't commit to using the savings account to its fullest extent, the rewards from the one-off £100 bonus will outweigh the interest you'll earn

Do you keep a large current account balance?

It is possible for the 6% saver + 6% current account combo to be more profitable than the intro bonus, but only if you keep plenty of cash in your current account.

A basic rate taxpayer who saves £250 per month in A&L or Abbey's regular saver accounts would earn £77 interest in a year after tax. By saving the same amount in the next best account on the market - Halifax's 5%-paying regular saver - they could get £65. (see full guide to the Top Regular Savers).

That's £12 more interest earned by using the Abbey/A&L 6% saver.

However, the £100 bonus offer starting on Thursday is worth £88 more than this. For a basic rate taxpayer to make up the £88 shortfall via the combo, earning 6% on their current account on balances up to £2,500, they would need to keep an average balance of £1,850 in it.

Higher-rate taxpayers must keep even more in there - an average of £2,500 - due to greater chunks of their interest disappearing in tax, in order to outgun the £100 tax-free bonus.
Further reading/Key links
Top bank accounts guide: Best Bank Account
Boost savings: Top Regular Savers