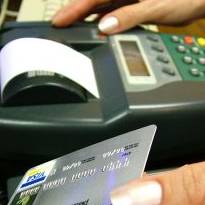 Story updated at 12.45pm, after Amex application glitch was fixed.
Anyone who applied for the top-pick cashback credit card – the American Express Platinum – yesterday, or before 12.30pm today, will get a choice of two cards, due to a technical glitch.
This is good news for high spenders who would have otherwise been worse-off under Amex's new cashback system.
Amex planned to change the top rate of cashback paid to new customers from 1.5% to 1.25% yesterday, and simultaneously reduce the amount new cardholders must spend before earning the new top rate, from £10,000 to £7,500 per year (see the Cashback Credit Cards guide).
However, an error in the online application form means anyone who applied yesterday, or until the glitch was fixed at around 12.30pm today, will be contacted and given a choice of whether they want the old or new version of the card.
Now that the problem is fixed, you can only apply for the new version.
The cashback revamp
Currently, Amex Platinum is the highest-paying cashback card available for new customers, primarily because of a huge 5% bonus it pays on the first £2,000 spent in the first three months.
So spend £2,000 and you'll get £100 back during that period.
Under the old cashback scheme, after the 5% rate ends, cardholders earn 0.5% on annual spending up to £3,500, 1% on the portion of spending between £3,500 and £10,000, and 1.5% for anything more.
Under the new structure, the higher rate will drop to 1.25%, but kicks in at a lower £7,500 level.
The new version also requires cardholders to to spend at least £3,000 per year, otherwise no cashback is paid. On the previous version, a £2,400 spend was required.
Which to choose?
If you applied for the card during the period of the glitch, the most profitable card for you depends on how much you will spend in a year. Check the table below for your personal winner, then when Amex gets in touch, let them know which one you want.
Due to the huge impact of the 5% bonus cashback rate, these top picks are based on the first year of holding the card. For full details of how to apply, see the Cashback Credit Cards guide.
Picking the most profitable card

Annual Spend

Which card pays most cashback?

£0 - £2,400

Neither - instead go for Bank of Ireland MoneyBack Card (0.5% cashback)

£2,401 - £3,000

OLD version of Amex Platinum

£3,001 - £7,500

Both Amex Platinum versions are equal

£7,501 - £12,500

NEW version of Amex Platinum

£12,501+

OLD version of Amex Platinum
Further reading/Key links
Top cashback cards: www.moneysavingexpert.com/cashback