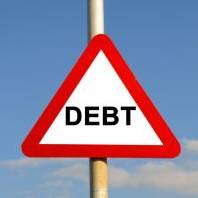 Hard-up consumers have been warned against paying high up-front fees to firms that pledge to get your debt wiped-out.
The Ministry of Justice (MoJ), which regulates such claims firms, says many companies make exaggerated promises that borrowers could soon be debt-free.
That means any money shelled out could be wasted as many people have to continue paying their credit card and loan providers as their debt contracts are enforceable (see the Write-off your debt? guide).
The MoJ has uncovered multiple evidence of misleading marketing claims. It has now banned 100 firms from operating due to their flouting of the rules.
MoJ head of regulation Kevin Rousell says: "People desperate for a way out of financial troubles are vulnerable to the misleading marketing the MoJ is continuing to tackle.
"People may have paid large up-front fees for a service that doesn't live up to the hype, and in the case of debt-related claims, find themselves still liable to pay all their debts in full.
"There has also been a trend towards high pressure cold calling from call centres, including making unsubstantiated claims and encouraging people into handing over fees there and then – a decision they regret later."
Wendy Alcock, MoneySavingExpert.com money analyst, says: "As the MoJ says, be wary of paying up-front fees as you can often do this fee-free.
"What's more, it's questionable whether you'll be able to get any debt wiped-off anyway as, while lenders sometimes make mistakes, many consumers will find their agreements are perfectly enforceable."
Further reading/Key links
Debt write-off? www.moneysavingexpert.com/debtwriteoff
Debt help: www.moneysavingexpert.com/debthelp