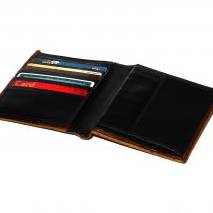 Virgin has launched an interest-free balance transfer credit card with no fee for shifting your debt to it.
The 0% interest period on the Virgin Credit Card lasts for nine months, providing you move your debts within 60 days of account opening.
After the interest-free period, the debt reverts to 18.6%.
However, the card is only available via a specialist price comparison (see the Best Balance Transfers guide for full details).
Until this launch, fee-free 0% balance transfer cards had become virtually extinct, with most interest-free balance transfer cards charging up to 3% of the amount shifted.
A few years ago, you could move debt for well over a year, interest-free, without charge.
Martin Lewis, MoneySavingExpert.com creator, says: "It's likely this card will only be available for a short while, possibly even a day or two.
"It would be great to see the return of longer 0% fee-free deals, so it's to be hoped this is successful.
"Often, card companies use comparison service exclusives to test new concepts to check its popularity, demand and profitability. Even evaluating it will take time."
Longer-term 0% deals
If you apply for a credit card direct with Virgin you'll get 0% on balance transfers for 16 months (then 18.6%), with a 2.98% fee.
This is the longest period you can move your debt to a new card, interest-free.
Balance transfer warning
Whenever you transfer a balance do not spend on that new plastic.
Most cards apply your monthly payments to the cheapest debt (such as any 0% debt), leaving your spending at standard interest rates trapped and accruing interest at a rate of knots.
Further reading/Key links
Best balance transfers: www.moneysavingexpert.com/balancetransfers
0% purchase cards: www.moneysavingexpert.com/purchases