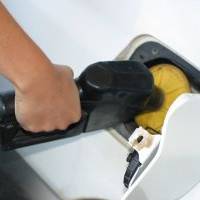 Motorists were given a boost today after a supermarket giant announced it was dropping the price of its fuel.
Asda is cutting the price of petrol by 2p per litre and diesel by a penny.
The maximum drivers will now pay at its stores is 102.9p for unleaded and 103.9p for diesel, fuelling hopes of a price war (see the Cheap Petrol & Diesel guide).
This compares to a current national average of 107p a litre (unleaded) and 107.5p a litre (diesel), according to website Petrolprices.com.
These prices have been steadily creeping up over recent weeks following a 2p per litre Government fuel duty rise.
Yet after supermarket Morrisons said at the time it would delay the increase at its pumps for a week, Sainsbury's and Tesco began offering money-off fuel vouchers (see the Supermarkets respond to Govt fuel hike MSE News story).
Asda says it is able to drop its fuel prices due to falling costs and the weakening US dollar.
The price of oil, a key factor in prices at the pumps, has also fallen from its $74 (£44) a barrel peak in August to around $68 by last weekend.
It has, however, crept up since then. By 11am today, it stood at just over $71.50.
How to slash fuel costs
Joint MoneySavingExpert.com/RAC research has found you could cut fuel bills by up to 60% by following some simple steps.
That equates to a £1,500 a year saving for a household that spends £2,500 a year on petrol or diesel.
Here are our tips:
Look for cheap petrol promotions, particularly in supermarkets. The Cheap Petrol & Diesel guide is updated when promotions are announced.
Use Petrolprices.com to find the cheapest local filling station.
Accelerate and brake gently.
Turn off the air conditioning.
Keep your car aerodynamic by ensuring it is clean and free of its roofrack, unless in use.
Keep tyres properly inflated.
De-clutter your car to make it lighter.
Walk or take public transport.
Additional reporting by the Press Association.
Further reading/Key links
Drive down fuel costs: Cheap Petrol & Diesel
Find cheap filling stations: PetrolPrices.com