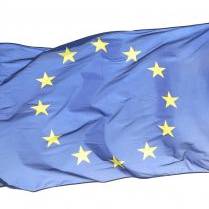 Savers with money held in the Bank of Cyprus now have their first €100,000 protected, compared to €20,000 previously.
This is the maximum amount of money each saver would be able to claim in their bank went bust.
However, savings in the Bank of Cyprus are covered by the Cypriot deposit protection scheme, not the UK-administered Financial Services Compensation Scheme (FSCS).
This means any claims would be processed abroad, plus savers must consider the size of Cyprus's economy when pondering the safety of any savings.
Based on today's exchange rate, UK savers would have £90,500 worth of protection under the new arrangement, compared to just £18,100 at the old €20,000 limit.
Money held in UK-registered banks is protected up the first £50,000 per person, per institution. If a bank collapsed, this money would be claimed back through the FSCS.
Passport Scheme
However, the Bank of Cyprus isn't registered in the UK. Instead, it is protected under an arrangement called the 'Passport Scheme'.
This allows banks registered in European Economic Area (EEA) countries outside the UK to rely on their country's compensation scheme, in this case the Central Bank of Cyprus's Deposit Protection Scheme.
Previously, when the maximum compensation available through the Cypriot scheme was €20,000, this was topped up to £50,000 by the UK's FSCS.
Following the limit increase, this will not be necessary.
Further reading / Key links
Full details of the FSCS and passport scheme: Are your savings safe?
Official announcement: Bank of Cyprus