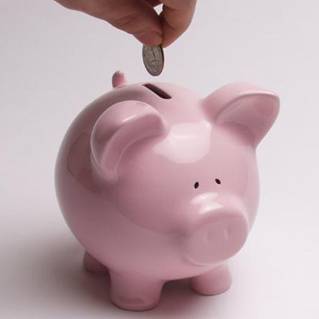 Premium bond holders will soon see their chances of winning increase, as the prize fund 'interest rate' will rise from 1% to 1.5% on 1 Oct.
The savings scheme, run by National Savings & Investments (NS&I), gives out prizes rather than paying interest to those who hold money in it.
Despite the jump in rate, the average expected return for anyone with bonds can still be beaten by picking the top savings account.
The interest rate is used to determine how many monthly prizes are on offer for premium bond holders. The new rate means that if you owned every premium bond in existence, the amount won over a year would be equal to 1.5% of what you put in.
So on average for every £100 put into premium bonds, you'd expect a £1.50 annual return.
The interest rate has been held at 1% for six months since April's draw, when it fell from 1.8%. At the same time, a new £25 prize level was introduced.
The detailed prize breakdown for October's draw is not yet available, but NS&I says the 0.5% boost will add half a million extra prizes to each monthly draw.
As soon as the full details are available, the unique odds-checking tool at premiumbondcalculator.com will be updated to reveal what you're likely to win.
Check your chances of winning
The rise in rate is positive news for anyone with premium bonds, as the amount someone 'with average luck' would win each year should increase.
However, not only are these 'likely winnings' far outstripped by normal, instant access savings accounts, most people will actually win less than the interest rate predicts, due to the way the prizes are structured.
If you hold £1,000 in premium bonds for a year, the interest rate predicts you will win £15. Saving the same money in the top instant access cash ISA gives a guaranteed interest payout of £30.
Yet no prizes of £15 exist: you can either win nothing, £25, or one of the higher prize levels. The big £1,000,000 jackpot prizes skew the average and make the interest rate look far more generous than it really is.
100% safety
While the rates on offer are easily beatable, premium bonds remain an incredibly popular product, with more than £40 billion pounds saved in them. This is largely due to 'the lottery effect', as each month there is the chance to win the £1 million prize.
In recent months, they have become even more of a haven, possibly due to a more mundane feature - the safety factor.
NS&I is government-backed, which means that all money saved with it is 100% guaranteed by HM Treasury. The only other bank with this level of protection is nationalised bank Northern Rock.
Further reading / Key links
How do they work and are they worth it? Premium Bonds
Find out what you'll win: Premium Bond Probability Calculator