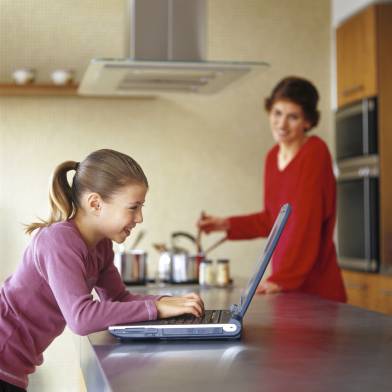 Government plans to legislate on its controversial broadband tax before the next general election have sparked angry criticism.
Stephen Timms, the Treasury minister in charge of implementing the Digital Britain plan, announced last night he will introduce the law in the next Finance Bill (see the Cheap Broadband guide).
The confirmation that a charge of 50p a month on all landlines will go ahead was branded "an old economy solution to a new economy problem" by the Conservatives.
Timms says: "It is vital for jobs and growth that Britain has a world-class digital infrastructure.
"I am wholeheartedly committed to plans set out in the Digital Britain white paper for a levy to ensure that over 90% of the country has access to next generation broadband by 2017.
"It remains our aim to legislate in a Finance Bill during the forthcoming Parliamentary session."
Jeremy Hunt, shadow culture secretary, says: "Rather than taxing Britain's hard pressed families further, we should be seeking to stimulate investment in broadband through the regulatory structure.
"Slapping on a broadband tax is an old economy solution to a new economy problem. Labour has run out of ideas and the taxpayer is being forced to pay the price."
The £6-a-year levy on fixed phone lines will subsidise the cost of installing broadband networks in areas where they would not otherwise be economically viable.
Many home phone users will be unfairly stung by the new tax, utility experts insist.
Steve Weller, from uSwitch.com, says: "We are dismayed by this news. If the Government truly intends to tax home phone users to fund the universal roll-out of broadband, this is a classic case of robbing Peter to pay Paul.
"Imposing a tax on telephone users is certainly not the answer. We are talking about a digitally dependent economy and society, and as such, the Government should be looking to share the burden across businesses and consumers alike."
Further reading/Key links
Slash broadband costs: Cheap Broadband
Cut phone bills: Home Phones