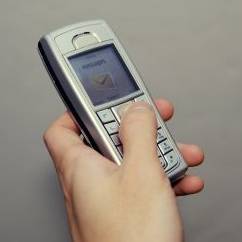 T-Mobile is more than doubling some charges to use your mobile phone abroad from next month.
A 30-minute call from the US, Canada or Down Under will cost £36 instead of the £16.50 you could pay now.
Prices are rising in virtually every country worldwide other than those in the European Union (EU), though not always by such huge margins (see the Mobile Roaming guide).
The hiked costs come into effect on 26 October and affect all pre-pay and contract customers on personal tariffs, plus some business users who have received notification from the network.
The mobile giant blames the weak pound for the move because its UK arm is acting as an agent when you call from abroad, known as roaming, and pays the local network operator in the relevant currency.
While Sterling has suffered badly against most major currencies over the past 18 months, T-Mobile's subsequent costs have not always risen by the same rate to which customer prices are set to rise.
For example, when £1 bought you approximately two US dollars last year, if T-Mobile paid an American operator $2 it would cost it roughly £1.
At present, £1 buys you approximately 1.6 US dollars. So a $2 fee would now cost £1.25, a 25% rise, and a far cry from the up to 140% customer price rises.
Mobile operators are unable to raise charges to make and receive calls within European Union (EU) countries as these are capped.
T-Mobile insists it won't let customers break their contracts as a result of these changed terms because "roaming is not included in any customer's price plan".
Price rises by country (all per minute).
US, Canada, Australia, New Zealand. Making a call will cost £1.20 instead of the 55p-75p current charge. Receiving a call will cost £1.20 instead of 50p-70p.
Switzerland, Andorra and Faroe Islands. The cost of making and receiving calls jumps from 55p to £1.
Most other non-EU countries. Making and receiving calls will cost £1.50. You now pay £1.40 to dial and £1.30 to receive.
EU costs. These remain unchanged at 43p to make and 19p to receive.
Archna Luthra, MoneySavingExpert.com consumer products analyst, says: "T-Mobile has historically offered cheap roaming prices. To jack prices by this much is just unacceptable.
"While EU roaming charges have dropped, it seems T-Mobile is trying to claw back some of its diminished profits with worldwide roaming rises. Let's see if it lowers prices again if the pound strengthens."
Despite the hikes, other operators sometimes charge far more than T-Mobile. For example, 02 users pay up to £1.99 per minute to make a call from outside Europe.
A T-Mobile spokesman says: "When customers use their mobile abroad, we pay the local provider a fee for the use of their network.
"In some instances, the costs charged to us by the foreign network operators have significantly increased, therefore we can be making a significant loss when a customer uses their phone whilst abroad."
Cut overseas calling costs
Full details of how to limit costs while abroad can be found in the Mobile Roaming guide. Here are some of those top tips:
Switch off voicemail before going abroad. While overseas you pay not only to listen to voicemail but when a caller accesses your answering service.
Use the correct overseas network. Some UK operators have deals with specific providers to offer cheaper rates.
Check if your network's special overseas calls packages. This could help cut costs.
Consider buying a special sim card if you're a frequent user. If you often travel to the same destination, try a sim for that country, or an international sim if you travel to various destinations.
Further reading/Key links
Cheap overseas calls: Mobile roaming
Cut overseas spending: Cheap Travel Money