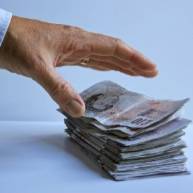 Consumers whose mortgage payment protection insurance (MPPI) costs have increased this year will get an automatic refund, following regulatory pressure.
City watchdog, the Financial Services Authority, says anyone in this position should get back the amount by which their premium has been hiked, by June 2010.
In addition, anyone whose level of cover has been reduced will have their previous protection reinstated (see the PPI Reclaiming guide).
The FSA, which has been investigating insurers and other providers after many "household names" increased the costs they levy on borrowers, estimates refunds could total £60 million. However, providers will be allowed to hike prices in 2010.
MPPI is sold to cover mortgage repayments if you cannot work due to an accident or sickness, or if you've been made unemployed (see the MPPI guide).
Providers have upped premiums during the recession to offset their increased claims costs as more and more people have lost their jobs (see the Unemployment hits 14-year high MSE News story).
Why has the FSA taken action?
When the price of cover changes, consumers should be given the chance to cancel their contact. The FSA felt contractual terms explaining this were "unfair".
The regulator has ordered firms to implement four key measures:
Automatically refund any premium increases, and reverse any reductions in cover, for affected customers since 1 Jan 2009.
Offer to reinstate policies where a customer had cancelled it within two months of a premium increase or reduction in cover since the start of the year.
Freeze premiums at current levels until at least 1 Jan 2010. While this means you'll still pay the hiked cost, you'll get the difference back on premiums paid until the end of the year or until you cancel cover.
Ensure all customers are made aware of when firms can vary premiums and cover.
Insurers have pledged to put these measures into place as soon as possible.
Stephen Haddrill, head of the Association of British Insurers, says: "Lenders and insurers will work together on a review of policy terms, marketing material and changes made, such as a premium increase, since the start of 2009 and make refunds in line with the agreement. MPPI customers do not need to take any action."
Providers can hike prices in 2010
From next year, providers will be able to increase costs or reduce the level of cover offered.
They must give consumers at least two months' notice of this new agreement to allow time to find an alternative (see the Mortgage Protection guide).
Where a consumer chooses to stay with his or her current insurer, their contract will contain new terms and conditions.
Dan Plant, MoneySavingExpert.com money analyst, says: "The automatic payback process is welcome as it means all affected consumers, no matter what their circumstances, will get a refund.
"It's to be hoped the same principle can be applied to the imminent refund of bank charges as MoneySavingExpert has been campaigning for automatic payback (see the open letter to David Cameron and Gordon Brown).

"However, anyone with an MPPI policy should note down and urgently check their price in January."
Further reading/Key links
Reclaim cash: PPI Reclaiming
Protect your homeloan: Mortgage PPI
Provisional reclaim guide: Automatic MPPI Refunds