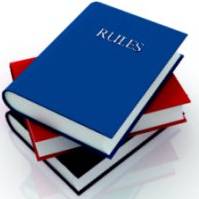 Anyone with a current or savings account will have been told of "important changes to your account" over the past few weeks by their provider.
These highlight tougher regulation and changes to the way payments are made from next month under new European and UK rules, but they come in off-putting, long-winded documents (see the Best Bank Accounts guide).
So we've summarised the changes, and how they affect you:
What are the key changes?
You must get two months' notice before an interest rate change that harms you (unless the account tracks a reference rate, such as the Base Rate).
Transfers from account-to-account (when sent to a different provider) must be completed by close of business the next day. Until 1 January 2012, this can be extended to the third working day, if in the terms and conditions. If sent to an account with the same provider, it should arrive on the same day or the next business day, if outside working hours.
You will earn interest from the day the receiving provider has your funds in most cases, not the day it appears on your statement.
Credit card providers must apply cash and electronic payments to your account on the day they receive the money. If the card is issued by the same bank where you're making an over-the-counter payment, it will be credited immediately.
You must be told of all bank and other charges before you're bound by a contract. At present, providers can refer you to their website or a branch for such info.
If you think a transaction is fraudulent you will get a refund unless the bank or building society can prove either you authorised it, or you were negligent.
If a debit is made from your account that is more than expected (typically when you pre-swipe a card before paying, eg, in a hotel or when hiring a car), you'll get a refund within ten days unless the firm can prove you spent that sum.
Large providers must protect your money in transit by keeping it separate from their cash, in case they go bust (see the Safe Savings guide).
When do they come into effect?
On 1 November.
Who is affected?
Anyone with a current account, savings account, prepaid card, or if you transfer money overseas (see the best Bank Accounts, Top Prepaid cards and Top Savings guides).
Are all of these features new?
Not necessarily. For example, many banks transfer money between accounts instantly or refund fraudulent amounts.
However, they ensure banks and building societies cannot wriggle out of their responsibilities.
Do I need to do anything different?
No, just be aware that you now have more rights.
Will I pay higher fees?
No, but some banks and building societies are using the publication of these guidelines to sneak in new fees into their terms.
For example, Halifax will charge for £1 per day to use an authorised overdraft, which will harm those with smaller typical overdrawn balances.
Under what authority have the new rules been introduced?
The Financial Services Authority (FSA) will regulate the way banks and building societies do business with their customers from 1 November. This used to be undertaken by the Banking Code Standards Board.
The rules governing the way payments, such as direct debits and transfers, are made also change on the same day under the Payment Services Regulations, which are European-backed directives.
Why have they been introduced?
The Payment Services Regulations are part of an attempt to provide consistent payments processing operations across Europe.
Meanwhile, the FSA says it wants to ensure customers are treated fairer. The Banking Code was a voluntary code, whereas banks and building societies will now be compelled to toe the line.
Further reading/Key links
The top providers: Bank Accounts, Prepaid cards and Top Savings