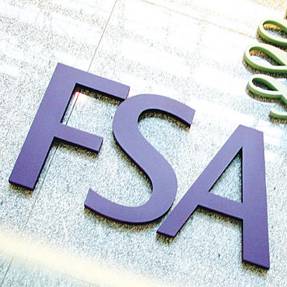 The City watchdog announced proposals today to ban self-certification mortgages and ensure all borrowers prove their ability to repay in advance.
The Financial Services Authority (FSA) is also calling for a ban on mortgages containing "toxic combinations" which put borrowers at a higher risk, such as lending a high proportion of a property's value to people with poor credit histories.
Other measures being proposed include bringing buy-to-let mortgages and all other lending secured on a home within the FSA's regulatory scope (see the separate How the crackdown affects you MSE News story).
A self-certification mortgage is one where you state your income without necessarily having to prove it (see the Cheap Mortgage Finding guide).
Five lenders will also be punished for poor treatment of those behind on mortgage repayments.
These proposals, if finalised, will be phased gradually, starting midway through next year.
Greater responsibility
Under the moves, lenders would be responsible for assessing a consumer's ability to repay their loan, taking into account their monthly disposable income.
Firms will also have to verify all borrowers' income, putting an end to both self-certification mortgages, which were aimed at self-employed people with irregular incomes, and fast-track mortgages, under which people did not have to prove their income.
All mortgage advisers will also have to be personally accountable to the FSA under the proposed regime.
The regulator will be publishing specific proposals toughening up the rules on the way firms handled customers in arrears in January.
But it said these would include a ban on administrative charges for borrowers who were on a repayment plans to ensure that firms did not profit from people in arrears.
It added that five mortgage firms had been referred to enforcement for the way they handled people who have fallen behind with their mortgage and for levying excessive arrears charges.
Many 'suffered'
Jon Pain, FSA managing director of supervision, says: "The mortgage market has seen extraordinary upheaval over the last 18 months and whilst it has worked well for the vast majority of borrowers, some have suffered great financial distress.
"We recognise that we need to bring about a step change in regulation and we need to act now to address the issues we have identified."
But the regulator stopped short of putting forward an outright ban on mortgages with high loan-to-value ratios (LTVs) or ones which lent high multiples of borrowers' income.
It said this would be a "blunt instrument" for tackling the problems in the mortgage market, while there was no evidence that borrowers taking on a mortgage with only one of these characteristics suffered higher levels of arrears.
However, it warned that it had not ruled out making further changes if its initial proposals did not have sufficient effect on the market, including imposing caps on LTVs or loan-to-income multiples.
Council of Mortgage Lenders (CML) head Michael Coogan says: "We agree with the FSA that regulation in itself cannot resolve the problems of the recent market.
"However, we also agree that clearly delineated responsibilities, which remove regulatory ambivalence, will help lenders, intermediaries and consumers to know where they stand, and to accept the consequences of their actions.
"As always with regulatory change, the devil may be in the detail."
Financial Services Secretary to the Treasury Lord Myners adds: "Irresponsible lending helped fuel the credit crunch and also drove up house prices, making it tough for first time buyers to get into the market. This was a problem right across the world.
"The Government is committed to fixing the system for the future so it works better for families and the economy. That's why we asked the FSA to investigate mortgage market reforms."
Further reading/Key Links
Mortgage cost-cutting guides: The Remortgage guide, Mortgage haggling, Cheap mortgage finding, Ditch my fix?
Official document: FSA proposals