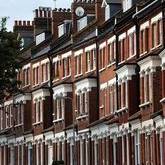 Anyone recently self-employed or who cannot prove their income could be excluded from getting a mortgage under proposals announced today by the City regulator.
And everyone who wants a homeloan will be assessed on their ability to repay based on their total disposable income after tax, bills, food & drink and luxury items bought.
These are the main affects on consumers of the Financial Services Authority's (FSA) crackdown on irresponsible lending, which means borrowers will need to prove their income before getting a homeloan in future (see the FSA to ban self-cert mortgages MSE News story).
Even without the planned changes, borrowers with unverifiable income will struggle during the current crisis because only one lender (Platform, part of the Co-op) currently offers homeloans to this group, known as a self-certification mortgage.
But self-cert loans will be banned outright under the measures, even when the recession ends. And with unemployment at a 14-year high, many formerly employed workers will have turned to a self-employed career over recent months (see the Unemployment up MSE news story).
The FSA's proposals will be implemented next year, if finalised (see the Cheap Mortgage Finding guide).
Experts suggest the plans mean the current tight lending criteria could be here to stay.
Andrew Montlake, from mortgage broker Coreco, says: "The FSA is effectively turning the clock back 15 years to the days when you needed to show bank statements, proof of deposit and proof of income.
"Sensible changes now could mean the future is built on more solid ground."
Here's what the possible changes mean for you:
If I'm self-employed
If you have at least three years' accounts and/or tax returns you won't generally be disadvantaged. Most lenders consider this as enough to prove your income, though you'll need to keep full records.
However, if you have fewer than three years' accounts, depending on the lender, you may not have the necessary documents to prove your income, which could exclude you from the market.
David Hollingworth, from mortgage broker London & Country, says if lenders alter their proof on income requirements, the recently self-employed could get a loan.
This would mean, for example, banks and building societies accepting business bank statements as proof of income rather than payslips or formal accounts.
A Council of Mortgage Lenders spokeswoman could not guarantee this will happen, but adds: "When any changes to regulation take place, product innovations will flow from there."
If I have an irregular income
Whether you are a contract worker or have multiple income sources, you'll be in the same boat as the self-employed: if you have three years' accounts you're no worse off, otherwise you'll have to hope lenders alter their policies.
If I earn a regular income from an employer
The changes will have less impact but you'll still need to keep good records of your finances to prove your income.
It could also take a little longer to get a decision on your application as lenders will need to make more manual decisions rather than using automated systems.
If I have a bad credit history or I'm borrowing a large proportion of my home's value
If just one of the above applies to you, you'll be no worse off than at present.
However, the FSA wants to ban what it calls "toxic combinations" which could prohibit loans to borrowers who exhibit "multiple high-risk characteristics", such as someone with a poor credit record who is also borrowing a high loan to property value ratio.
However, as things stand, those with a poor credit history will struggle to get a mortgage, though that could change when the recession ends.
Brokers do not expect the market to return to days when you could get a mortgage if you were recently bankrupt or if you've a particularly poor credit history.
If I'm a high spender
Your ability to repay will be assessed on your disposable income after all expenditure. This could go as far as having to declare how much alcohol you drink, how often you go on holiday and what clothes you buy.
The more you spend, the less likely you are to get a mortgage. The days of borrowing a multiple of your salary could soon be over (though many lenders have already abandoned this method).
What else can I do to help get a mortgage?
Regardless of the FSA changes, pay all your bills on time and don't exceed any credit limits.
That way, you'll improve your credit score which can help you get a mortgage.
Also, don't unnecessarily apply for any credit close to a mortgage application, make sure you're on the electoral roll and check your credit file for errors (see the Credit Rating guide).
Further reading/Key Links
Mortgage cost-cutting guides: The Remortgage guide, Mortgage haggling, Cheap mortgage finding, Ditch my fix?
Official document: FSA proposals