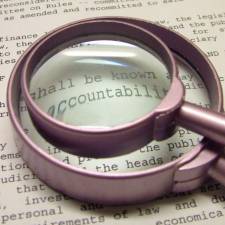 The competition watchdog today said it is investigating potentially misleading pricing practices to help protect consumers.
The Office of Fair Trading (OFT) is looking at practices such as 'drip pricing' – where the cost of an item grows through the buying process – and 'baiting sales' where only some products are available at discount prices.
The airline, car hire, ticket sales, price comparison and insurance industries will be closely examined (see the Cheap Flights, Car Hire, Cheap Tickets and Car Insurance guides).
MoneySavingExpert.com has previously called for action over the hidden charges loaded by budget airlines onto fares late in the booking process (see the Budget airline fee-fighting guide).
The OFT's study will focus mainly on how the sales practices are used by online retailers and could result in sanctions against firms.
OFT senior director Heather Clayton says: "It is very important the OFT's approach to potentially misleading practices remains well-informed by a sound evidence base, so we effectively protect consumers while allowing firms to compete freely."
Other practices to be examined by the OFT include 'reference pricing' – where retailers use high original prices so subsequent sale prices seem more attractive.
The watchdog will also look at 'must end today' offers where sale prices are only available for limited periods, while complex pricing such as '3-for-2' deals and mobile phone 'free add-ons' – where it is difficult for consumers to assess individual costs – will also come under the microscope.
The watchdog adds: "We will consider whether, either by employing some of the practices listed, or by engaging in other advertising and pricing practices, such as returning quotes which do not include all requested add-ons, they may result in consumers making incorrect decisions."
Further reading/Key links