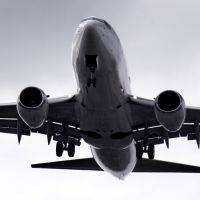 The price of flying rises today for virtually everyone, as a hiked Government tax on air travel comes into force.
It will mean a family of four travelling Down Under or to parts of South America will pay £220 in air passenger duty (APD) on an economy flight. This represents a £60 rise on the current tax rate.
If you fly in premium classes, you'll pay double those rates (see the Cheap Flights guide).
The shorter your journey the less tax you pay. The same family will pay £44 duty to fly to a European destination in economy, a £4 rise.
The tax hike has been met with anger by airline insiders but you can soften the blow and slash the cost of booking flights by maximising the power of the internet.
The hike comes into effect on all flights from today, even if booked in advance. Further rises are due in November next year.
APD is usually in addition to fuel surcharges and airport taxes you already pay on top of the fare.
It is a tax on airlines and most carriers pass it onto you. However, there are limited exceptions. Ryanair does not charge the fee on some promotional rates that cost from 1p per leg.
You only pay the charge on flights leaving the UK but you may also be subject to tax from the departure airport on your return leg.
Steve Ridgway, Virgin Atlantic chief executive, says: "These increases will tax many hard working British holidaymakers out of flying altogether.
"The Government seems to claim this is an environmental tax despite a total lack of evidence to support this claim."
Bob Atkinson, from price comparison site Travelsupermarket.com, says: "The knock-on effect for families, in particular, will be huge and inevitably impact on struggling airlines."
The table below highlights how APD has risen.
Tax per person (economy class)

Distance from London
Example destination
Old cost
New cost
Cost next November
up to 2,000 miles
Europe
£10
£11
£12
2,001-4,000
Egypt, USA
£40
£45
£60
4,001-6,000
India, South Africa
£40
£50
£75
more than 6,000
Argentina, Australia
£40
£55
£85

Rates in premium economy, business and first class are double the stated costs.
Slash flight costs
Jenny Keefe, MoneySavingExpert.com consumer products analyst, says: "Sadly, there's not a lot you can do about flight tax.
"What you can do is cut the cost of your plane ticket though other means, and make sure you don't stump up even more additional cash."
If you know where and when you're going then use price comparison sites such as Travelsupermarket and Kayak.co.uk to find the best deals.
Enter your trip details and they zip them to scores of airlines and flight broker websites and report back the cheapest.
If you're flexible on where you go and just want the best deal, try this site's Flightchecker tool or the website Flycheapo.com.
When booking a ticket, look beyond the advertised price and consider the true total cost as many airlines, particularly budget carriers, charge extra for the following:
Paying by debit or credit card
Check-in
Checked baggage
Food/drink on the plane
Seat selection
Priority boarding
Further reading/Key links
Beat airline tricks: Budget airline fee-fighting
Fly for less: Cheap Flights