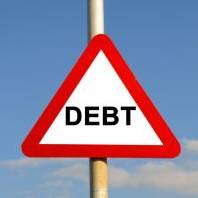 Barclaycard has reduced some borrowers' minimum credit card payments to a fraction of their debt this month following a computer glitch.
It is only asking some customers to pay 0.25% of their balance in November when it should be closer to 1.5%. Most lenders ask for between 2% and 3%.
Cardholders' debt would never be cleared if they only paid a 0.25% minimum as interest charges would normally dwarf it (see www.minimumrepaymentcalculator.com).
Barclaycard, the UK's largest credit card provider, has promised it will fix its systems to ensure this does not happen again.
One MoneySaver on this site's forum has been asked for a £14 payment this month on his £5,500 balance.
However, the interest charged on his most recent statement is £95, which means the balance before spending will rise by £81 if he only pays £14.
Whether you're a Barclaycard customer or not, the more you pay, the sooner your debt is cleared and the less interest you fork out.
Government intervention
Minimum payments are high on the political agenda after the Government proposed measures last week to compel card firms to increase them (see the Credit card rule book cut up MSE News story).
Over the summer, Barclaycard reduced some cardholders' minimum payments from 2.25% to their interest charged plus 0.25% of their balance (making a typical 1.5% minimum).
Only those it felt needed the "breathing space of reduced minimum payments" were moved to that plan. It does not state how many that applies to (see the Barclaycard cuts minimum payments MSE News story).
It is understood the glitch affected all customers on one of the lender's 19 billing cycles, where their minimum payment was also reduced earlier this year.
Every borrower is on a specific cycle, based on the working day in each month their statement is produced.
Barclaycard has almost 12 million customers.
Quick action
The firm's press office noticed the error, after it was reported on this site's forum this week.
It insists the problem affects a "small" percentage of customers.
The company is now writing to those affected advising, but not forcing them to pay more than first asked to help repay their debt quicker.
It guarantees no-one will be hit with a £12 penalty fee – normally levied on underpayments – if they only pay the minimum on their statement.
It says all future statements of those affected will revert to the correct minimum payment.
A Barclaycard spokesman says: "Only one month's statement has been affected."
The Lending Code, which most credit card providers sign up to, and which replaced the old Banking Code this week, states over a 12-month period, total minimum payments must always be more than the total interest.
Therefore, Barclaycard has not broken any rules, assuming the glitch is rectified.
Rob Skinner, head of the Lending Standards Board, says Barclaycard's remedial actions are exactly what is expected of card providers as "mistakes sometimes happen".
Overpay
Wendy Alcock, MoneySavingExpert.com money analyst, says: "Anyone making the minimum payment on their card should try the simple trick to beat the trap: fixing the amount they repay. This can shave years and £1,000s of interest off the cost of the debt."
On a £3,000 debt at 17.9% interest, it would take 41 years to repay at a cost of £6,300 by paying 2% of the balance each month.
With a fixed £60 monthly payment, it would take 7 years at £2,100 interest.
Temporary move
Meanwhile, Barclaycard has revealed its new minimum repayment structure (interest plus 0.25%) will end next year, though it could return in future.
The lender faced criticism the move could mean some borrowers would be in debt for 98 years by just paying the reduced minimum.
Affected customers were gradually rolled onto the system during the summer and early autumn but will only stay on it for 12 months each, after which their minimum payments will rise.
Further reading/Key Links
Avoid the trap: Minimum repayments
How to get help: Debt problems
Cut credit card debt: Best balance transfers, Card Shuffle