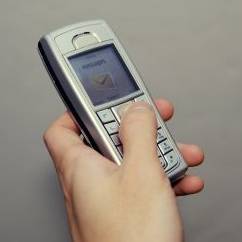 Consumers who sell their old mobile phones to the wrong firm could be losing almost 90% of their handset's value.
Our new site, www.mobilevaluer.com, which compares what companies that buy your old phones will pay out, shows that consumers who pick the wrong buyer are often sorely underpaid.
Dozens of firms have sprung up peppering TV screens over recent months offering to pay you for an unwanted mobile, offering over £200 for the latest gadget. But with so many to choose from, it can be difficult to know which gives the best price.
Take someone selling a used Samsung Z700. The Mobilevaluer.com site shows you can earn £55 from the best payer but just £7 – an 87% loss – if you went direct to the worst payer.
You can often make even more cash by selling your handset on eBay, though that can be a hassle, so it's weighing up whether you want to spend a little longer to get a better price.
Often with simple phone-buying sites, you register your phone online, it sends a jiffy bag to send it back in and you receive a cheque. The whole process usually takes 7-10 days.
Below are the differences between the best and worst payers for the most popular search on Mobilevaluer.com this week.
Mobilevaluer.com most popular phones

Phone
Worst price
Best price
eBay estimate (1)
Apple 3G iPhone 8GB
£110
£175

£250

Nokia N95
£80
£87

£90

Nokia 6300
£20
£38

£40

Sony Ericsson K800i
£20
£25

£32

Nokia N95 8GB
£105
£114

£130

Apple 3G iPhone 16GB
£150
£210

£260

Nokia 6500 Slide
£40
£46

£50

Sony Ericsson K750i
£7
£13

£17

Samsung G600
£15
£22

£33

Sony Ericsson W810i
£14.80
£21

£32

Sourced: 24 Nov 2009 from www.mobilevaluer.com. (1) The average of three recent completed sales.
Martin Lewis, creator of MoneySavingExpert.com, says: "Don't fall for the marketing hype from mobile recycling companies, and simply get rid of your phone having seen a fun advert without comparing prices.
"It's worth balancing out whether you should be selling the phone on eBay too. For lower value phones, unless you're a regular eBay seller, the difference probably isn't worth it.
"However, if you've got a hi-tech model, it's worth considering doing it yourself on eBay. In fact, for these phones, if you give it to some of the recycling companies it's not unknown that they will simply flog it on eBay themselves."
Further reading/Key links
Slash mobile costs: Cheap Mobiles
Sell old mobiles: Mobilevaluer.com
iPhone guide: Cheap iPhones