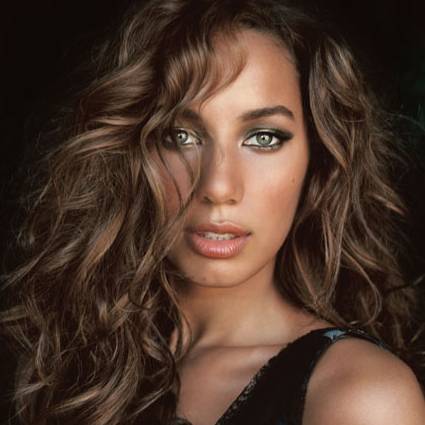 Danyl Johnson is the most popular X Factor act this week, we can exclusively reveal.
The dance teacher from Reading grabbed 35% of votes cast by the 10,000 who voted for their favourite via the free votes system last weekend (see www.moneysavingexpert.com/xfactor for the full loophole guide).
Eccentric Irish twins John and Edward polled just over 30%.
The two acts were way in front of the remainder of the field, headed by Essex-based Olly Murs in third, in the race to be become the next Leona Lewis (right).
Johnson had been considered an outsider after appearing in the bottom two sing-off the week before.
Replicating the overall public vote, student Rachel Adedeji, who was eventually eliminated, came bottom. Teenager Lloyd Daniels came second last.
Here's how the acts fared:
X Factor results (voting week 4)

1.

Danyl Johnson

2.

John & Edward

3.

Olly Murs

4.

Lucie Jones

5.

Jamie Archer

6.

Stacey Solomon

7.

Joe McElderry

8.

Lloyd Daniels

9.

Rachel Adedeji

Source: Free2call.tv (based on 10,000 votes)
We're working to ensure future week's results appear here too - get the free weekly MoneySaving e-mail for updates.

Martin Lewis, MoneySavingExpert.com creator, says: "These votes are like a giant survey, except they're of people who take the time to pick up the phone and vote so are likely to be more accurate.

"The sample size is far greater than normal opinion polls, which often rely on 2,000, so is likely to be close to the actual result.

"The main issue that could skew the result slightly is the profile of those voting for free may be different to the overall X-Factor audience. As many came from this site, it is likely to exclude teenagers.

"As an X-factor fan, Danyl should be jumping for joy not crying, but Stacey, Joe and Lloyd need to buck up their acts this week."

How to vote for free

The unofficial system is provided by Free2call.tv, a company unconnected to X Factor, but the votes still count.

As you dial a standard phone number, not a premium rate line, it is part of any call allowances you have. Then listen to a fifteen second advert, after which you're connected through to vote (see www.moneysavingexpert.com/xfactor for the full loophole guide).

This way, the advertiser pays for your vote. However, there are only limited numbers of votes each week and the 10,000 last weekend were used up in 30 minutes.


Further reading/Key links

Full guide: Free X Factor Voting
Slash call costs: Home Phones, Cheap Mobiles
Vote for free: Free2call