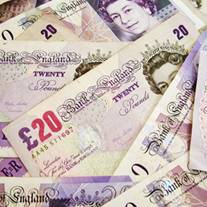 Yorkshire and Chelsea building societies have today unveiled a deal to join forces to create a "second major force" in the mutual sector behind Nationwide.
Yorkshire Building Society is already the UK's second biggest society, and a tie-up with the Chelsea will create an organisation with assets of £35 billion, 178 branches and 2.7 million members.
The enlarged society will be known as Yorkshire Building Society with the Chelsea name retained and operated as a separate brand. The merger, subject to approval of eligible members from both societies, is expected to complete on 1 April.
Here's what the merger will mean for customers:
What happens to savers and savings compensation limits?
Anyone who has a savings account with both Yorkshire and Chelsea at the time of the formal merger will have separate £50,000 per person protection until 30 December 2010, even once they join forces.
This would ensure compensation of up to £100,000 for savers with both societies if the combined entity went bust (see the Safe Savings guide).
Customers who open new accounts after the merger will only get protection of up to £50,000 per person.
Yorkshire merged with Barnsley Building Society on 31 December 2008. Anyone who had a savings account with Barnsley and Yorkshire before that merger also retains separate £50,000 per person protection until 30 December 2010.
Terms and conditions for savings rates remain the same.
Will there be any windfall payments?
No Yorkshire or Chelsea customer will receive a payment, it has been confirmed.
What happens to mortgage holders?
It's business as usual and your debt, if still outstanding after the merger, will be owed to Yorkshire Building Society, unless sold to a third party before (see the Cheap Mortgage Finding guide).
There will be no changes to mortgage rates for existing customers, other than those on variable rates, which will continue to move up and down in line with current terms and conditions.
Will branches close?
This has not been confirmed either way. Yet Yorkshire says "branches will remain in all communities where either the Yorkshire or Chelsea currently has a presence", which hints at closures where there are two in close proximity.
Will there be job losses?
Yes, but numbers have yet to be confirmed. Yorkshire says: "Redundancies will only be considered after full consultation with staff and after other options, including redeployment, have been considered."
Further reading/Key links
Top deals: Top Savings, Cheap mortgage finding
Full details: Merger announcement