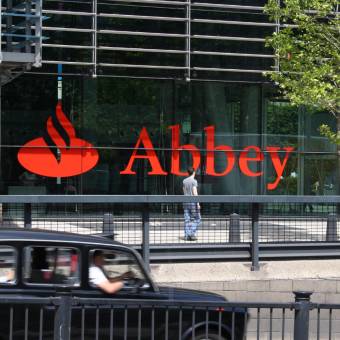 The Abbey name will begin disappearing from the high street next week.
Some 300 branches in the South East will be renamed Santander, Abbey's Spanish owner, on Monday.
Another 700 UK branches will be rebranded by the end of January (see the Best Bank Accounts guide).
Abbey's credit card range was renamed Santander last year.
Santander bought Abbey in 2004, while it acquired Alliance & Leicester (A&L) and the branch and savings arm of troubled Bradford & Bingley (B&B) in 2008.
B&B will be renamed along with Abbey this month, while A&L will be renamed later this year.
By the end of 2010, branches and all products sold by Abbey, A&L and B&B will take the Spanish giant's name.
As part of the amalgamation, Santander UK current account customers can now use any Santander ATM in Spain without withdrawal fees or foreign exchange fees.
Further reading/Key links
Top deals: Best Bank Accounts
Reclaim: Bank Charges