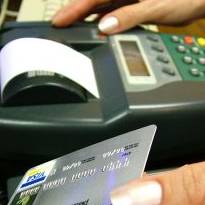 The UK's biggest credit card provider Barclaycard is launching a reward scheme in March that will pay a 1% return on spending, but not on all spending.
It's not yet clear at which retailers you will be able to earn rewards as the scheme, called Barclaycard Freedom, will be limited to shops and online stores that opt-in.
Barclaycard is refusing to name the participating outlets until a scheduled announcement "next week" (see the Top Cashback cards guide).
How it works
New and existing customers, other than those who already earn rewards from Barclaycard, will be eligible for the scheme.
Everytime you spend at a participating retailer you'll usually earn 1% (that's 1p per £1 spent), though the card firm says it will occasionally launch promotions to up the cashback.
Once you've begun amassing cashback, you'll have a choice when spending at eligible stores whether to continue saving or use your cashback balance to pay for the item(s).
You'll be able to view your balance on the chip and pin machine before entering your number, at which point you can make that decision, as the information is contained in your card's chip.
As with any cashback or rewards card, you'll need to pay the balance in full every month or the interest charged will dwarf the reward earned.
Our view
Martin Lewis, MoneySavingExpert.com creator, says: "While the details given so far are sketchy, it's being spun to be a wonderful, easy system, but beware.

"Most importantly, unlike most reward cards, you won't earn on all spending, only at specific retailers and you can only redeem at certain retailers.

"Now compare that to standard cashback cards where you can earn anywhere.
"Plus, the top cashback card pays £5 per £100 of spending initially, and it's possible to get around 1% consistently after that, which matches Barclaycard.
"The only real light here is for those who have Barclaycards, and who can't get other cards, then at least this is a tiny bit of generosity."
Further reading/Key links
Earn while you spend: Top Cashback cards, Cashback websites