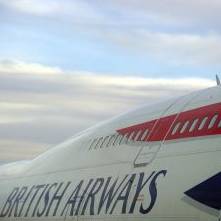 Travellers considering booking a British Airways (BA) flight for travel this March should be wary given today's announcement of potential strikes.
If the walkouts go ahead, thousands of flights could be cancelled, leaving holiday plans in ruin.
If you've already got a BA flight booked and don't have travel insurance, consider taking out protection soon to cover costs if your flight is cancelled.
If travelling over Easter you should be unaffected as the Unite union has ruled out striking over the busy holiday period.
Unite's original planned strike, which was later ruled illegal, was due to take place over the busy Christmas period last year.
Below is a guide on protecting your holiday and wallet if flying in March.
When will a strike take place?
Unite will start balloting cabin crew over action next week, until February 22, to determine whether a strike will take place at all.
We don't have any potential dates yet, but legally, it can only take place from 1 March-onwards.
Will I get a BA flight refund?
No flights have yet been cancelled and are unlikely to be for at least a month. So if you cancel your booking now, whether you get a refund depends on your ticket's conditions.
BA says if your flight is eventually cancelled, you will either get a full refund or be able to rebook to the same destination within 350 days, regardless of the ticket conditions.
A BA spokesman adds: "It is important to stress there is no strike action yet announced. As things stand, the restrictions on tickets booked stand."
I've yet to book a flight. What should I do?
If booking a flight separate from accommodation, consider avoiding BA if there is little difference in the price of alternative carriers. If BA is mega-cheap, it's your choice whether to take the risk (see next section).
Even if a strike goes ahead when you're due to fly, it doesn't mean all BA flights will be cancelled.
If you buy a fully flexible ticket that is refundable you'll get your money back regardless, though these tickets are often extremely pricey.
I've booked/will book a BA flight. What should I do?
Get protection. If the flight is not part of a package, consider buying suitable travel insurance soon, if not already in place. While BA will cover flight costs, without insurance, it's unlikely you'll get any cash back for non-refundable hotel or car hire bookings if your flight is cancelled.

However, the British Insurance Brokers' Association says some policies will only payout for those extras if you bought travel and cover before you knew of possible action, though insurers define this in different ways.

Some class that date as today, when news of a ballot was announced. Others class it as when the dates of any strike are announced, which has yet to happen. Big names such as Aviva, Churchill and Direct Line say you will be covered if insurance is bought before strike dates are announced.


Can you book an alternative flight? You can, but if done before your BA flight is cancelled, you risk paying twice. If your BA flight goes ahead you will not then get a refund from BA or your alternative carrier, unless on an expensive, flexible ticket. Travel insurance is unlikely to cover any duplicated payment.
I've booked/plan to book a package.
If a cancelled BA flight is part of a package, the tour operator either has to find suitable alternative transport or refund all elements of the package.
It's still worth considering avoiding a package that includes a BA flight so there's less chance of your holiday plans falling apart.
This article was updated at 10.45am on 20 January after Unite said there would be no strikes over Easter.
Further reading / Key links
Make them play fair: Consumer Rights
Fly for less: Cheap Flights
Beat airline tricks: Budget Airline Fee-Fighting