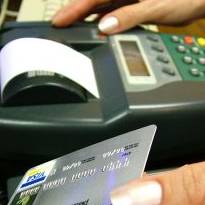 Capital One has launched a cashback credit card which is the best non-American Express plastic for cash rewards, but only for those with a spotless credit history.
The Capital One World MasterCard pays 1% cashback but also comes with a steep £18 fee (see the Top Cashback Credit Cards guide).
However, you bizarrely also earn a £10 reward each January which means the net fee is effectively £8.
There is no maximum cashback reward so if you spend £10,000 a year, you'll make a net profit of £92 after the fee, or £192 on a £20,000 spend.
Be warned that you'll need to earn over £20,000 a year, be a homeowner, have a spotless repayment history and have credit card balances of less than £10,000 to stand a good chance of acceptance.
The top overall cashback card is the American Express Platinum card which pays 5% in the first three months and up to 1.25% afterwards if you spend over £3,000 a year.
However, Amex is not universally accepted. If concerned about being rejected for the Capital One card, the Egg Money plastic offers 1% cashback with a £12 annual fee (see the Top Cashback Credit Cards guide).
Further reading/Key link
Earn while you spend: Top Cashback cards, Cashback websites