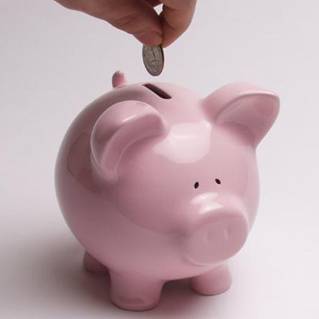 A loophole allows non-homeowners under 35 to earn a market-leading 5% before tax on an easy access savings account.
The Santander First Home Saver account is marketed for those saving for a deposit for a new home.
Yet the only stipulation on the home-buying front is to have a mortgage interview with Santander, formerly Abbey, when you close the account.
You do not have to apply for a homeloan during that chat.
The account is a hybrid of a normal savings account and a regular savings account. You must first deposit an initial sum (max. £5,000) then make regular monthly payments (max. £300).
The 5% rate is variable, so like most savings accounts it can go up and down, so monitor it and if it's no longer a best-buy, switch.
The next-best easy access rate is 3.35%, the top regular savings account pays 4.5%, and the top fixed rate (where your money is locked away), for up to three years, is 4.7% (see the Top Savings guide).
How to get the 5% rate
Step 1. You must apply in branch. You have to be under 35 and you must never have had a mortgage in your name.
Step 2. You can make an initial deposit of between £100 and £5,000, then save between £100 and £300 per month. The maximum balance allowed is £50,000. If you miss a monthly payment or fail to stick within the stipulated deposit sums, you'll get 0.1% interest for that month only.
Step 3. You can withdraw your money in branch only at any time but you cannot make part withdrawals. Once you take your cash out, the account is closed.
While you technically have to have a mortgage interview, if you don't want one, it's unlikely you'll be penalised. Even so, it should only take a few minutes.
Further reading/Key links
Best accounts: Top Savings, Fixed Savings