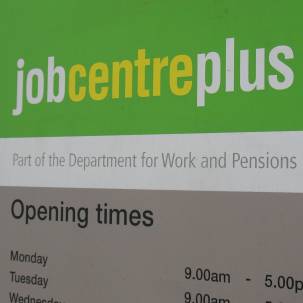 There was welcome news on the jobs front as official figures today show unemployment fell for the first time in almost two years.
The number out of work in the three months to November dipped by 7,000 to 2.46 million, although the rate remained unchanged at 7.8% (see the Redundancy Help guide).
Jobseeker's allowance claimant numbers fell for the second month in a row in December, down by 15,200 to 1.61 million, the biggest monthly fall since April 2007 (see the Benefits Check-up guide).
Yet the number of unemployed people is still more than half a million higher than a year ago, today's data from the Office for National Statistics reveal.
Other figures show a 16,000 fall in the number of 16 to 24-year-olds out of work to 927,000, a jobless rate of almost 20%.
Bad news
The news was not all good, with the number of people in work falling by 14,000 over the latest quarter-year to 28.9 million, the lowest figure since last summer.
Long-term unemployment - those out of work for more than a year - increased by 29,000 to 631,000, the highest figure since 1997.
Paul Kenny, general secretary of the GMB union, says: "We may be turning the corner on unemployment with a fragile recovery but those without jobs and young workers are paying a very high price for this bankers' recession.
"The multi-millionaire elite who run the finance sector have resumed gorging themselves with bonuses as if nothing had happened."
Pay rises
Meanwhile, average pay increased by 0.7% in the year to November, up by 0.1% from the previous month. Wage deals in private firms fell by 0.1% but increased by 3.8% in the public sector.
Average weekly pay was £451 last November, an increase of 0.7% on a year earlier.
Excluding bonuses, average pay was £424 a week, 1.1% higher than a year ago, the lowest annual growth rate since records began in 2001.
Further Reading/Key links
Ease the unemployment pain: Redundancy Help, Mortgage Arrears, Benefits Check-up