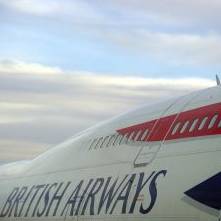 British Airways (BA) cabin crew have voted to strike in a bitter row over jobs and working conditions, it was announced this afternoon.
The Unite union will hold a meeting on Thursday when strike dates will be announced, although it has ruled out taking action over Easter.
It must give at least seven days' notice, though passengers will be hoping for an agreement between the airline and the union to save their travel plans from ruin.
The news comes after a failed strike attempt, thwarted by the courts, last December (see the BA Christmas strike off MSE News story).
As we don't yet know strike dates, though they are likely to be in March, it is still unclear which BA passengers will be affected.
But if you're worried, below is a Q&A guide on the strikes.
Will all flights be cancelled on the strike days?
BA has been training other staff, including pilots, to take the place of cabin crew. In addition, not all workers are likely to strike, meaning some flights may still go ahead as planned.
Will you get a flight refund?
Once strike dates are announced, BA will allow you to rebook to the same destination, or to or from a nearby destination (eg, Gatwick instead of Heathrow) within a year of your proposed travel date, if your flight is during the affected period.
BA says those whose flight is cancelled will either get their money back or be placed on an alternative flight.
As no flights have yet been cancelled, unless you're on a flexible ticket, you can't get a full refund yet.
Can you book another flight?
It may be possible to find another flight (use Kayak or Travelsupermarket, but first see full information in the Cheap Flights guide), but until BA cancels flights, you risk paying twice if the strike's called off or your journey is still on.
It's unlikely you'll be able to hold a seat on another airline without paying just yet as most travel agents only allow this when booking months ahead. You can ask a friendly agent, though it won't be easy.
Will travel insurance cover you?
If BA cancels flights it'll most likely give you your money back, but not hotel costs (unless you booked accommodation via BA).

Some travel insurers will cover you for non-refundable hotel or car hire already paid. However, insurance only protects against unforeseen events so cover and travel must have been booked before you knew of the strike.
Yet different insurers class the moment you knew of the strike at different times. Some may class it as the moment dates are announced, others when the ballot decision is revealed (today) or others when it was even mooted there could be a strike (2 November). So call your insurer and ask.
Are credit card payments covered?
Section 75 of the Consumer Credit Act makes the credit card issuer jointly liable for anything over £100 if you're failed by a retailer/service provider. In this case, that clause is unlikely to be invoked.
Firstly, it's likely you'll get your money back anyway for cancelled flights, while if you booked a hotel or car hire separately, the hotel or car firm hasn't done anything wrong (see the Section 75 Refunds guide).
What if you booked a package deal?
You should get a full refund (hotel and travel) or be given a suitable alternative if your flight is cancelled.
Additional reporting by the Press Association.
Further reading / Key links
Make them play fair: Consumer Rights
Fly for less: Cheap Flights
Beat airline tricks: Budget Airline Fee-Fighting