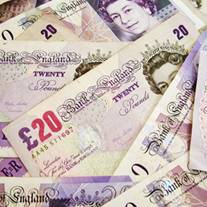 Customers of independent financial adviser (IFA) firm Park Row are set to receive up to £7.8 million in compensation after being given shoddy advice.
City watchdog the Financial Services Authority says the group, which ran a nationwide network of IFAs, had failed to ensure products sold to consumers were suitable.
The regulator says some staff offered advice on products that they were not authorised to advise on (see the Financial Advice guide).
There was also evidence some may have recommended products based on the higher commission they would receive on the sale.
The FSA said it had secured funding from the group's parent company, Royal Liver Assurance, to pay redress estimated to be between £5 million and £7.8 million to customers who were wrongly advised.
Serious failings
The regulator found a number of serious failings at the firm between January 2007 and January 2009, including a failure to ensure that advisers were offering suitable advice to consumers at all times and for all products, while the company did not ensure it had adequate systems and controls in place.
Park Row also consistently failed to take action to rectify the problems, despite the FSA highlighting concerns on a number of occasions.
The FSA has also fined Park Row's former chief executive Peter Sprung £49,000 and withdrawn his approval to perform a controlled function at the firm, after he failed to take steps to ensure advisers were suggesting suitable products, particularly with pensions.
He has also agreed not to hold a significant role at any financial services firm for five years.
'Customer harm'
Margaret Cole, FSA director of enforcement, says: "Park Row failed to take adequate action to address failings in systems and controls to ensure its advisers were giving customers suitable advice, despite the real risk of customer harm."
The FSA says it would have imposed a £2.4 million fine, but did not as it would not have been able to pay it. Park Row is currently winding-down as a business.
Royal Liver Assurance says: "Prior to the FSA's final notice, Park Row initiated a series of reviews to determine the number of incidents in which the suitability of sales and IFAs' record-keeping should be addressed.
"These reviews will continue throughout Park Row's wind-down process, which began in autumn 2009, and which saw the transfer of its advisers to other firms beginning at the end of last year.
"Park Row is committed to contacting customers who may have been affected and taking remedial actions where appropriate."
Further reading/Key links
When to get advice: Financial Advice, Pensions, Annuities Guide