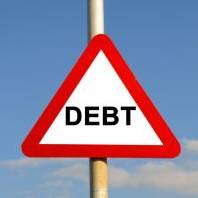 A record number of people were declared insolvent in England and Wales during 2009 and the figure looks set to continue climbing this year, data shows today.
A total of 134,142 people went bankrupt or took out an Individual Voluntary Arrangement (IVA) or Debt Relief Order (DRO) during the year – the highest level since records began in 1960.
Company liquidations also reached a 16-year high of 19,077 during the year, although there was a slowdown in the rate at which companies went under during the final quarter, according to the Insolvency Service.
The record level of personal insolvencies dwarfed the previous high of 107,288 in 2006, with insolvency practitioners estimating this level had already been passed by October last year.
They warned 2009's total was likely to be the "tip of the iceberg", with personal insolvencies expected to continue rising this year to reach 150,000.
Mark Sands, director of personal insolvency at RSM Tenon, says: "Despite the recent news that the recession has come to an end, the impact of unemployment and falling incomes mean that we will see levels of personal insolvencies continue to increase into 2010 as the effects of the recession continue to linger.
"We should therefore expect to see a further rise of around 12% in annual insolvency figures this year to 150,000 and these levels are likely to remain until at least 2012."
Further reading/Key links
Debt help: Debt Problems, Mortgage Arrears, Redundancy