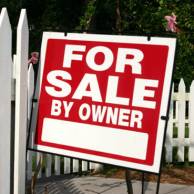 The Ministry of Justice has announced plans that could prevent you losing your home if you fall behind on credit card or loan payments.
A minimum level of debt would be required before a judge could order the sale of your property to repay an 'unsecured' debt under the proposal, which is up for consultation.
Unlike a secured liability, such as a mortgage, this is a debt where your home is not used as security for the lender if you fail to repay (see the Mortgage Arrears and Redundancy guides).
But the law currently allows a lender to force you, in extreme cases, to sell your home to clear the balance if you're behind on payments, by applying a 'charging order' against the property.
This is a topic MoneySavingExpert.com has campaigned on. In our '50-word' Consumer Manifesto submitted to the three main political parties we call on a ban on lenders forcing you to sell your home if you're behind on an unsecured debt.
Justice Minister Bridget Prentice says: "We know that only a small proportion of charging orders result in the property being sold.
"But it's important the Government considers whether there is a risk the numbers will increase due to the current economic situation, and whether this could result in more people losing their homes because of relatively low levels of debt."
A consultation, which closes on 30 April, asks whether a minimum level of consumer credit debt should be set in law before an order for sale can be issued.
Further reading/Key links
Prevent repossession: Debt Help, Mortgage Arrears Help
Cut costs : Cheap Mortgage Finding, Balance Transfer Credit Cards