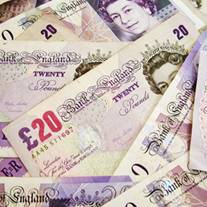 Claims management firm Cartel Client Review is facing an investigation by the Ministry of Justice (MoJ).
The company is a major player in the debt clearance market as it encourages consumers to challenge the enforceability of credit card and loan agreements.
It is part of an industry that grew rapidly in 2008 and 2009 with some companies saying you could "write-off" your debt. The MoJ last year rebuked the industry over some high-pressure, cold calling tactics to attract business.
The government department won't specify the nature of its probe, only stating: "The claims management regulator (part of the MoJ) is investigating Cartel Client Review and associated businesses.
"We are not able to comment on the specific issues, as to do so could jeopardise the progress and outcome of these investigations."
MSE is following the story closely and will report the investigation outcome once published.
Complaints about Cartel
The news follows complaints to MoneySavingExpert.com from Cartel customers who claim they have paid upfront fees, some approaching £2,000, to have their credit agreements reviewed.
However, some say they have not been told whether their claims have been successful or not for months, despite trying to contact the company or its solicitors. Cartel denies it's failing to keep customers informed.
MSE has looked into three of those complaints:
Complaint no.1 - £1,860 paid
Joanne Butler, from Cleveland, paid £1,860 in fees to Cartel in May 2008 for it to review nine loan, credit card and mortgage agreements.
She says she contacted Cartel or its representatives on a number of occasions for updates and was often asked to fill out forms, instead of being given a concrete answer.
Joanne adds: "It's coming up to two years and when I try to contact them I am often passed from pillar to post."
The terms and conditions of her agreement with Cartel state that some of the fees paid (which are split between different credit agreements) are fully refundable if the case is unsuccessful. Others are non-refundable.
Cartel says Joanne has now been given an update on her cases since she made the complaint via MSE, adding that it had made several unsuccessful attempts to contact her over the past two years.
The firm also states in a response to questions from MSE that it will fully refund Joanne's fees as a gesture of goodwill if her claims are unsuccessful or are deemed to have limited chances of success, even where those fees are non-refundable.
Complaint no.2 - £495 paid
Paul Jackson, from Yorkshire, paid £495 to have one credit card agreement reviewed in March 2009 and says he has contacted Cartel at least 30 times over the past year for an update.
Cartel says it is still awaiting confirmation from the lender on his case and says the client has been kept informed. When we put this back to Paul, he replied: "I can confirm we have heard nothing from them."
Since submitting his complaint via MSE he has received a call from a Cartel representative.
Complaint no.3 - £495 paid
Jennifer Clayton-Smith, from Manchester, says she paid £495 in April 2008 to have one credit card and one mortgage agreement reviewed.
She made a written complaint to Cartel's solicitors about what she calls "poor service" last week and copied MSE in. She says she's not being kept adequately informed with the progress of both claims meaning she has no idea whether they are going any further.
Jennifer says Cartel representatives tried to contact her once she escalated her complaint but did not call her mobile, as requested, meaning she did not receive the call. We tried to contact Cartel about this case on three occasions but have not received a response.
MSE has received other complaints about Cartel along similar lines though we have only followed up the three mentioned above, which have yet to be resolved either way.
When asked about the MoJ investigation, which may still find nothing untoward, Cartel responded with a statement saying it has "achieved massive press and media coverage in relation to successful financial claims".
It also says it is consulting solicitors regarding "recent publication of false and misleading information".
Cartel advert banned
In January 2009, the Advertising Standards Authority (ASA) ordered Cartel to remove a radio advert which it described as "misleading".
The ad stated: "Did you know that if you took your credit card out before April 2007 your outstanding balance could be completely written off?"
The ASA said at the time: "We had not seen evidence that demonstrated the number of Cartel clients that had successfully won their claim. We concluded the ad was misleading."
120 firms banned
In an independent investigation, we understand the MoJ has "cancelled the authorisations" of 120 claims management firms over the past two years. There is no suggestion such action is linked to Cartel.
Sources have also told MSE the MoJ expects other firms to voluntarily exit the 'debt write-off' industry.
Late last year, one of the largest firms in the market, Brunel Franklin, voluntarily stopped taking on new 'unenforceable credit agreement' customers, in a sign of firms shying away from the market.
It says it wants to focus on other areas such as the misselling of payment protection insurance (see the PPI reclaiming guide).
So is 'debt write-off' possible?
MSE has been told by legal experts that even if successful, your debts are not necessarily written off, as some firms claim.
Instead, they are unenforceable, which means you can still be chased for payments, and lenders can inform credit reference agencies of your failure to pay, but you cannot be taken to court.
A High Court decision last December also struck a blow for claims firms by ending one of their major avenues of attack against lenders.
Consumers had been told before the judgment that their debt could be written off if their lender could not provide an exact copy of the original credit agreement, many of which have been lost or destroyed.
However, the judge said a lender now only has to produce the correct information, not an exact copy.
Don't pay a fee
If you go down this route, to minimise the risk, we consider it's best to use a 'no win, no fee' firm so you only pay if you win. Even then, only opt for a firm that takes no more than 25%, but don't plan your finances around getting money back.
If you're in debt crisis, try to negotiate with your lender or seek help from a debt charity such as Citizens Advice or the Consumer Credit Counselling Service (see the Debt Problems guide).
Martin Lewis, MoneySavingExpert.com creator, says: "People have, over a number of years, asked me if it is possible to write off debts.
"We have always considered it's unlikely and that is one of the reasons this site has not provided free reclaiming templates as with bank charges and PPI.
"Sadly, even if it were possible, any decent campaign has been tarnished by a range of companies cold calling for business and over-promising (see the MoJ statement).
"We have received legal notifications from firms challenging comment in our forums about poor experiences and a lack of success, so we've had to remove some posts.
"While it is important to fight for financial justice, with this issue, it is telling that the attempt has been led by claims companies and not campaign groups such as this site, Which? or the Citizens Advice Bureau.
"Consumers locked into unfair debts should rightly be supported in using any technicality to break debilitating contracts, something Citizens Advice has tried to help people with.
"However, that is a world away from people who signed up for normal, standard debt knowing exactly what they were getting into, then belatedly attempting to get out of it. That lacks a strong financial justice remit."
Further reading/Key links
Debt help: Debt problems
Reclaim help: PPI reclaiming, Bank Charges
Comment/Discuss
Due to legal reasons, we cannot have the usual forum discussion on this story. However, if you would like to feed through your experiences, good or bad, please email investigation@moneysavingexpert.com.