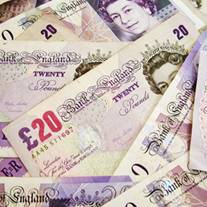 The UK's economic recovery will not pick up pace until the middle of next year, a major business group warns today.
The CBI says economic growth will remain fragile in the near-term due to the end of stimulus measures, such as the reduction in VAT and the car scrappage scheme.
It adds consumer spending will also remain subdued this year as people save more and are worried about job security (see the Recession-proof your finances guide).
The group is predicting economic growth of 0.3% and 0.4% in the first two quarters of 2010, followed by growth of 0.5% during the second half of the year.
It says the pace of growth should then pick up in 2011, as global demand, consumer spending and business investment strengthens.
But it cautions that it still does not expect GDP to return to pre-recession levels by the end of 2011.
Growth forecast
Overall, the CBI is predicting annual economic growth of 1% in 2010, rising to 2.5% in 2011.
It expects the Bank of England to begin raising interest rates in the third quarter of this year, with the base rate ending 2011 at 2%.
Unemployment is expected to continue rising to peak in the autumn at 2.75 million, slightly lower than the CBI had previously forecast.
Richard Lambert, CBI director-general, says: "The economic outlook is improving, but the lack of a clear driver for growth will make for a bumpy ride in the months ahead.
"The CBI expects the recovery in 2010 to be slow and sluggish, with few signs of real strength until well into next year.
"To convince international investors that the spiralling budget deficit will not derail the economy, the Government must set out a credible plan to balance the books by 2015/16, two years earlier than currently planned."
Further reading/Key links
Protect yourself: Recession-proof your finances