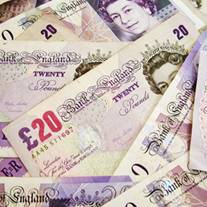 MoneySavingExpert.com has forwarded scores of complaints about 'debt write-off' firm Cartel Client Review to the industry regulator, the Ministry of Justice (MoJ).
The MoJ is currently investigating the claims management company but its probe has not yet reached a conclusion.
Cartel, which says it can help consumers wipe out credit card and loan debt, charges up to £495 as an upfront fee for each credit agreement it reviews.
Our action comes amid concern from some consumers who claim to have had little concrete information on their cases, in some instances for almost two years, despite paying hundreds of pounds in fees. One customer we spoke to has paid £1,860.
We passed 80 complaints about Cartel to the MoJ today. We received well over 100 by email, though we only passed on complaints from those who responded to an email we sent last week asking for permission to share their stories with the regulator.
We have also received many complaints on our forum but these have been taken down pending the outcome of an investigation into the firm.
Solicitor firm closed
Meanwhile, a solicitors firm used by Cartel to process claims was shut down last week by the Solicitors' Regulation Authority (SRA) on the grounds of "suspected dishonesty".
The SRA says the volume of cases the firm, Consumer Credit Litigation Services (CCLS), handled was one of the biggest it has seen.
It doesn't know exactly how many client files it was dealing with or how many came from Cartel, but says its client base was somewhere between 50,000 and 70,000.
The SRA stresses the closure does not relate to Cartel.
MSE action
The accuracy of the stories conveyed in the complaints we have received has not been verified.
The bulk of the complaints have come in the past two weeks after we reported the stories of three Cartel clients who had paid the firm a fee but not heard any concrete news about their cases for months (see the Cartel concerns MSE News story).
Cartel denies it is failing to keep two of those three customers informed, but failed to offer information on the third case.
Following that story, we asked site users to email good or bad experiences about their dealings with Cartel and we asked all those who responded to the stated address, regardless of the tone of their email, for permission to pass their case to the MoJ.
All the emails giving permission contained negative comments about Cartel or its solicitors.
A Cartel spokeswoman says: "There will be a statement tomorrow afternoon reference Cartel Client Review."
Further reading/Key links
Debt help: Debt Problems
Reclaim help: PPI reclaiming, Bank Charges
Comment/Discuss
We are unable to have the usual forum discussion on this story for legal reasons.