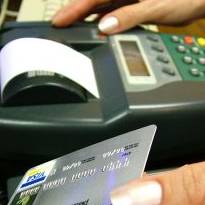 Virgin Money's credit card offering 0% interest on purchases and balance transfers for a year will fully launch on its website tomorrow.
The Virgin Credit Card Exclusive was initially only available during a two-week trial via price comparison site Moneysupermarket.com (see the 0% Balance Transfers And Purchases guide).
However, it will now become a permanent offering on the Virgin site, and be one of two options for those applying for the Virgin Credit Card.
At the same time, the lender has dropped the length you can transfer a balance at 0% interest from 16 months to 14 months on its other credit card option.
Card charges
While there's no interest to pay on shifted debt or purchases on the all-rounder card, there is a fee of 2.98% of any balance transferred.
After a year, the annual rate charged is 18.9% on spending and 21.9% on balance transfers, which is a high APR, so ensure you shift debt after a year if not paid off.
As the card is run by MBNA, you cannot transfer a debt from another plastic run by the same group.
Further reading/Key Links
Top cards: 0% Balance Transfers And Purchases, Best Balance Transfers