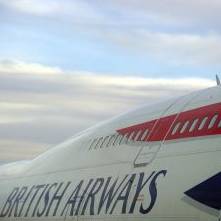 British Airways customers stranded overseas should not book homebound flights via the airline's website as it could cost almost £7,500.
The airline says it will accommodate those unable to take their original flight, due to the grounding of aircraft following the volcanic eruption in Iceland, for free on the next available flight.
BA insists it has deliberately hiked prices on single trips to the UK to deter other airlines, travel agents and passengers from booking seats it wants its stranded customers to use (see the Volcanic cloud: your travel, employment and financial rights MSE News story for more).
A single journey in economy class from Sydney to London on 2 May was listed on BA.com at $12,370 (Australian dollars), equivalent to approximately £7,420, at 5pm today. You can sometimes pay less than £500 for a return on the same route.
The airline says that while it offers seats on the next available flight when affected passengers first make contact, places on earlier flights often become available later on as others cancel their trip.
It is therefore advising anyone desperate to get home to visit the BA website and complete the relevant form, or call the airline or travel agent you booked via to grab these extra seats when they crop up.
BA says it cannot simply shut its booking system to stop others from snapping up seats.
Extra flights planned
The airline is also putting extra flights on just to get those stranded home, which are not on sale.
A BA spokesman says: "Because other airlines and travel agents can access our computer reservations systems, we placed any remaining seats available on each flight in the highest fare classes in an effort to deter other airlines from reserving these seats for their customers.

"This was the only technical solution we had available to us to help rebook as many of our own customers as we possibly could onto each flight.

"Our stranded customers are not being asked to pay anything extra when we rebook them."
Further reading / Key links
Make them play fair: Consumer Rights, Section 75 Refunds
Travel for less: Cheap Flights, Budget Airline Fee-Fighting, Cheap Trains
BA stranded passenger rebooking: BA.com