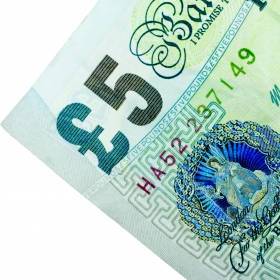 Over half of MoneySavers have not been in their bank branch for at least a month, as the decline of the traditional banking hub gathers pace.
Some 53% of the 13,500 surveyed by MoneySavingExpert.com over the past week had not visited their local banking facility within the past 31 days (see the Bank Charges guide).
On the flip side, a quarter still rely on their branch and had visited one within the past week.
Nevertheless, the result highlights that many do not regularly visit their bank or building society due to the growth of online and telephone banking.
Over the last few years, more bank branches have closed, particularly where mergers have left two high street hubs within walking distance of eachother.
The result showed:
24% had been to a branch within the last week (3,263)
22% within the last month (3,036)
18% within the last three months (2,385)
11% within the last six months (1,493)
10% within the last year (1,322)
7% within the last three years (899)
8% over three years ago (1,075)
1% don't have a current account (33)
Wendy Alcock, MoneySavingExpert.com money analyst, says: "As ways for consumers to access their bank accounts increases, it's understandable overall visits are reducing.
"Yet this result shows branch services are still key to many; such as the elderly or low income households, who may not have web access or who do not want to pay to be in a telephone queue.
"Banks need to help their customers stay in control of their finances in whichever way they choose."
The result comes after Nationwide Building Society revealed it will stop some customers withdrawing less than £100 over the counter at its branches from 7 June.
Only those with the mutual's basic bank accounts, who have Nationwide's Cash Card, will be affected. Instead, they will have to use ATMs for such sums. Debit card holders are unaffected.
The society's research shows a third of its counter transactions are carried out by less than 8% of its customers.
A spokeswoman for charity Age UK says: "While some older people use online banking, millions do not use the web so it is not accessible for everyone.
"Many are still reliant on cash and cheques. Many will therefore need to go into a branch."
Further reading/Key links
Top accounts guide: Best Bank Accounts
Boost savings: Top Regular Savers