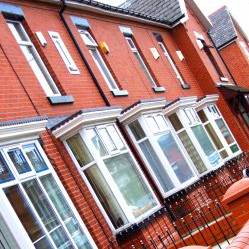 The cost of mortgages continued to head downwards today with a number of lenders announcing new rates.
Home loan rates have been falling steadily since the beginning of the year, as conditions in the mortgage market slowly improve, but more cuts are on the way.
The Post Office is cutting its fixed rate mortgages for the fourth time this year. The announcement comes a week after the Government said it wants the Post Office to double the size of its mortgage book during the coming 12 months.

The reductions, which come into force tomorrow, leave the Post Office with a market leading rate of 3.15% on a two-year fixed rate mortgage for people with a 25% deposit, and one of 4.59% for a five-year deal for people with 40% to put down.


Barclays' lending arm, the Woolwich, is cutting its tracker and fixed rates for people with a 25% deposit by up to 0.6 percentage points. It is also launching a new lifetime tracker of 2.49% (base rate plus 1.99%) from tomorrow for those borrowing up to 75% of their home's value.


Nationwide also announced that it is cutting rates on 29 of its fixed rate and tracker deals, reducing them by up to 0.59 percentage points at an average of 0.23 points.
The average cost of a two-year fixed rate mortgage is currently 4.72%, down from 4.88% in January, while two-year tracker rates have dropped to 3.58% from 3.77%, according to financial information group Moneyfacts.co.uk.
There has also been a significant increase in the number of different deals available for people with smaller deposits.
There are currently 138 products on offer for people with only 10% to put down, up from 114 in January - a 21% rise. Mortgages for people borrowing up to 80% of their home's value have soared by 63% to 270.
But there remains very little choice for people with only a 5% deposit, with the number of mortgages available for these borrowers increasing only slightly since the beginning of the year from nine to 13.
Further reading/Key Links
Mortgage cost-cutting guides: The Remortgage Guide, Mortgage Haggling, Cheap Mortgage Finding, Ditch My Fix?