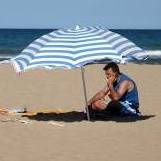 A lobby group is calling on mobile phone firms to slash the cost of using your handset overseas.
Consumer Focus has slammed operators for the "hidden" charges that could see travellers paying £80 just to upload ten photos to Facebook when outside the EU.
It is urging networks to apply the cheaper European rates when using your phone in the rest of the world (see the Mobile Roaming guide).
The warning comes as thousands of England fans are set to travel to South Africa for the upcoming football World Cup.
Nick Hutton, telecommunications expert for Consumer Focus, says: "We want to see mobile phone firms play fair and cut these extremely high fees.
"In the meantime, consumers should check their network rates before they fly and look into the add-ons or bundles on offer, which could save them much needed cash.
"England fans need to be on the ball to make sure they don't get caught out by hundreds of pounds of hidden mobile phone costs."
Huge internet costs
The highest prices are often charged to those who surf the internet or download emails on their handset.
Tesco Mobile and Orange charge up to £8 per megabyte (MB) outside Europe.
Consumer Focus says loading ten photos onto Facebook could therefore cost £80 as a photo can sometimes use 1 MB of data.
Loading the MoneySavingExpert.com homepage on an iPhone uses approximately 0.3 MB of data (see the Cheap iPhone guide).
In Europe, prices are often half what you'll pay to surf the web in the rest of the world.
Under EU rules, within Europe, you can opt in to a spending cap of €50 (about £42.50). When you reach that ceiling, your data use will automatically be stopped. From July, the cap will apply to all users in the EU, not just those who opt in.
Huge call/text costs
Making a call to the UK from South Africa can cost £1.70 per minute on Virgin Mobile (pre-pay) or £1.50 per minute on T-Mobile.
To receive a call in the same country can cost £1.50 per minute on T-Mobile or £1.11 per minute on O2.
A text can cost 50p on Orange.
In contrast, making a call within the EU is capped at 0.43 euros per minute (about 37p), receiving is capped at 0.19 euros (16p), while a text is capped at 0.11 euros (9p). Yet these caps exclude VAT.
How to cut costs
See our Mobile Roaming guide for full cost-cutting info, but here are a few basic tips:
Text, rather than call.
Use free Wi-fi (rather than your phone's network) to use the internet.
Consider buying a local sim card or international sim card if you regularly go abroad.
Turn your voicemail off before you leave the UK.
Turn off the 'data roaming' functions before you leave the UK. This means you cannot connect to the internet using your phone's network, but you can still connect to Wi-fi networks.
Set your emails to download manually.
Daniel Lawrence, MoneySavingExpert.com consumer products analyst, says: "Outside the EU, roaming costs are often out of control, as local networks can hold home providers to ransom for using their infrastructure.
"Things are likely to improve in the next few years, but for now the best message is to turn off mobile data and text home instead of calling whenever possible, to dodge hefty bills."
Further reading/Key links
Cut overseas costs: Mobile roaming
Slash mobile costs: Cheap Mobiles
Sell old mobiles: Sell Old Mobiles
iPhone guide: Cheap iPhones
Official call: Consumer Focus