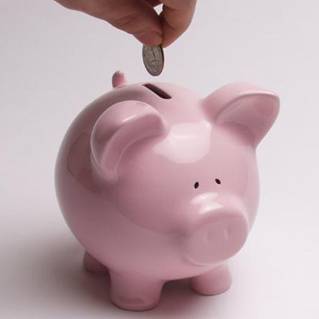 Savers are likely to receive a huge boost to the amount of cash protected if their bank or building society goes bust.
The existing £50,000 per person, per financial institution level will almost certainly rise to €100,000 at the end of this year (see the Safe Savings guide).
Based on current exchange rates, that equates to £83,680 of protection, though the exact Sterling amount has yet to be set.
This follows a European Commission (EC) ruling, which was ratified today.
The Financial Services Compensation Scheme, set up to compensate consumers if a financial firm goes bust, stresses that while the EC ruling has been passed, it has yet to be written into the rules laid down by UK regulator, the Financial Services Authority.
An FSCS spokeswoman says: "These rules are not yet definite as they need to be written into the FSA's rule book but that is probably just a formality."
'Welcome boost'
Martin Lewis, MoneySavingExpert.com creator, says: "This is a welcome boost to savings safety and should leave people feeling more secure – as it will leave all but the biggest savers, or those who've recently sold homes, covered.
"Perhaps more importantly, there's also talk of addressing some of the ridiculous complexity of a system that leaves money in UK branches of Punjab National bank with full UK protection, but cash in Post Office savings reliant on the Irish government to protect them, as it uses the Bank of Ireland's licence.
"Another problem is the fact those with money in sister banks Halifax and Bank of Scotland get shared protection but other sisters RBS and Natwest get separate protection for each bank.

"Improving the limit is great news but we also need, at the very least, to ensure people understand that protection. It needs a savings summary box on every advert or statement dictating which banks are linked and who the protection comes from.
"As the UK government hasn't done this, hopefully the EU will sort it out."
EU protection
The EU has proposed further improvements to the savings and investment safety rules, though these have not progressed as far as the €100,000 limit so still need to be ratified.
On savings, they include:
Faster payouts. Account holders will be reimbursed within seven days, though the FSCS says it is already working towards this deadline.


No cross-border compensation. If your bank is not UK-regulated, you may need to claim compensation from an overseas deposit protection scheme at present. The EU wants this to change so you're compensated by the scheme in your home country, with it claiming back the cash from the overseas authority.


Better information. Account holders will be better informed on the coverage and functioning of their scheme by a standard template and on account statements.
On investments, the proposals include larger protection and faster compensation limits, though the FSCS already surpasses the proposed new requirements.
The EU wants a €50,000 limit (compared to the present €20,000) if the firm holding your cash goes bust, though the UK limit is already a higher £50,000.
It wants compensation within nine months, though the UK already has a six month deadline.
With an investment, you're not compensated if the company you buy shares in collapses or your fund value dives, as that's the risk you take.
Further reading/Key links
Best rates: Top Savings, Top Fixed Savings
Stay safe: Safe Savings
New rules: EU official statement