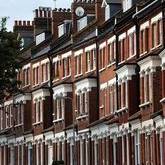 Improvements in the mortgage market stalled during the second half of June as lenders remained cautious about the state of the economy, research indicated today.
The number of different mortgage products available fell during the two weeks to the beginning of July, after steadily increasing since the beginning of the year, according to financial information group Moneyfacts.co.uk.
There were 2,592 different mortgages available at the beginning of July, down from 2,602 in mid-June.
The fall in availability bucks the trend seen since the start of this year, when the number of different mortgages on offer has risen from 1,600 to just over 2,600 - an increase of more than 60%.
The speed at which mortgage rates are falling also eased during the second half of June.
The average cost of a two-year fixed rate deal dropped from 4.58% to 4.52% between 1 June and 15 June, but it had eased down by only a further 0.01 of a percentage point by the beginning of July.
The figures came the day after the Bank of England warned that mortgage availability looked set to worsen during the third quarter.
Less lending
A balance of banks said they expected to lend less during the coming three months, due to an anticipated tightening in the wholesale funding markets and concerns about the economy, prompting fears the UK could be heading for a fresh mortgage squeeze.
Darren Cook, from Moneyfacts, says the recovery slowdown was driven by lenders' concern over the state of the economy, particularly as they wait to see what impact the Budget will have on consumers and unemployment.
He says: "Lenders are concerned about the economy and unemployment. The appetite to lend is not there.
"I think the mortgage market has reached a standstill and we need a trigger to bring about further improvements.
"Mortgage rates have reached as low as they will go in this market, where a limited amount of lending is taking place."
He says a change to the Bank of England base rate could provide the trigger that the market needed to begin improving again.
But despite a stalling in the overall rate at which the mortgage market is improving, a number of lenders continued to launch new products this week.
Yorkshire Building Society re-entered the market for those borrowing 90% of their home's value, while First Direct slashed the arrangement fees it charges on mortgages.
Part-nationalised Natwest and Royal Bank of Scotland also launched four new deals, with rates starting at 2.19% for a two-year tracker for someone with a 40% deposit who paid a £999 fee.
Further reading/Key Links
Mortgage cost-cutting guides: The Remortgage Guide, Mortgage Haggling, Cheap Mortgage Finding, Ditch My Fix?