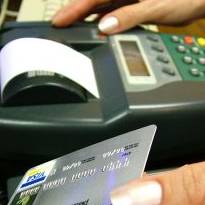 Goldfish credit card customers have less than a month to cash in their points before their rewards are slashed in half.
From 1 August, the 500,000 Goldfish cardholders will have to accrue 3,500 points for a £10 reward, for example, double the current figure of 1,750 (see the Credit Card Rewards guide).
The cut will affect new points as well as those gained before 1 August, so Goldfish customers with a high reward balance should trade in their points before the changes come into effect.
Points earned will still be calculated at 1 point per £1 spent.
Goldfish customers are excluded from its parent company Barclaycard's Freedom rewards scheme, which offers customers up to 1% of their money back from purchases as rewards, but only via selected stores (see the Barclaycard Freedom MSE News story).
Further reading/Key links
Earn while you spend: Top Cashback cards, Cashback Websites, Credit Card Rewards