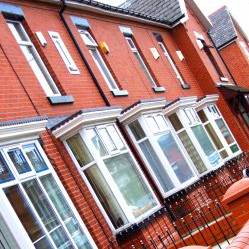 The Housing Minister has said schemes introduced by the previous Government to help homeowners struggling with their mortgage will be maintained for the next few months, despite public spending cuts.
The schemes have not necessarily helped scores of homeowners directly but studies show they have encouraged lenders to show greater sympathy towards borrowers (see the Mortgage Arrears guide).
Homeowners Mortgage Support to stay
Housing minister Grant Shapps says the Homeowners Mortgage Support Scheme, under which people who experience a sudden loss in their income can defer interest payments on up to 70% of their mortgage for two years, will run until April 2011 as previously planned.
The scheme, which was launch by then the housing minister Margaret Beckett in April 2009, has come in for criticism after many lenders failed to sign up to it, while it helped only 34 households in its first year.
Nevertheless, a report by Oxford University has said it had helped reduce repossessions by encouraging greater lender forbearance.
Mortgage Rescue Scheme to stay
Shapps said the Mortgage Rescue Scheme, under which vulnerable households can sell some or all of their property to a registered social landlord and rent it back again, would also continue until the spending review in October.
But in order to ensure funding lasts, the Government is reducing the grant it gives housing associations towards the purchase price of a property from 65% to 55%.
It is also introducing tighter caps on property price and repair costs.
The Department for Communities and Local Government will also step up work with organisations such as Citizens Advice and Shelter - as well as MoneySavingExpert.com - to promote the help available to struggling homeowners.
'Pressure on lenders'
MoneySavingExpert.com creator Martin Lewis says: "These schemes are bigger than the sum of their results. The push by the last government and now this government to ensure people facing repossession are dealt with fairly has seen, in many cases, a wholesale change in attitude among lenders.
"That's why it's so crucial we keep these pillars of support as a strong signal that in times of economic trouble, when lenders have been bailed out by the people, they need to ensure they don't cause the same people to lose their homes."
Shapps says: "The most effective thing the Government can do for homeowners is to tackle the record deficit and avoid the need for rapid increases in interest rates.
"But there must still be effective help on hand for those struggling to pay their mortgages."
The Council of Mortgage Lenders has forecast 53,000 people will lose their homes in 2010, although it recently said the figure may be too pessimistic.
While it has not issued forecasts for the years ahead, it has indicated it expects repossessions to remain at around this level for several years.
Additional reporting by Guy Anker.
Further reading/Key links
Get help: Mortgage Arrears, Redundancy help
Mortgage cost-cutting guides: The Remortgage Guide, First-time Mortgage Guide, Cheap Mortgage Finding, Ditch My Fix?