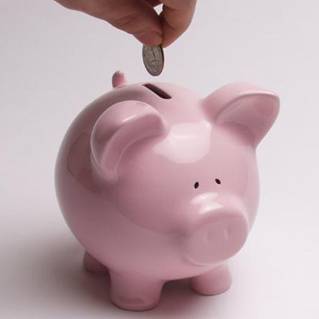 Savers who want to gamble on interest rates rising can open bonds that track the Bank of England base rate.
Coventry Building Society is today launching a two-year tracker, and from Monday Santander will launch a one-year tracker (see the Top Savings guide).
They will become the only tracker bonds that come close to the best fixes.
Neither are market-leading, based on existing rates, but could be if the Bank of England hikes base rate, which is currently at a 0.5% historic low.
Most bonds, where your money is locked away for the term in return for higher rates (unless you pay a penalty), are fixed. This means if interest rates rise, you will earn no more on your cash.
Easy access accounts are usually variable with lower rates than bonds, but there is no guarantee providers will increase rates in line with any base rate rises.
Here are the two new accounts:
Coventry two year tracker
Launching today, Coventry pays a minimum 3.2% interest until 30 September 2012 on its Tracker Bond, though it will only start tracking base rate if the official borrowing measure rises above 1%, then it will pay base rate plus 2.2%.
This account is open to all and you can deposit between £1 and £250,000. Unlike most bonds, you can withdraw cash but with a 90-day interest penalty.
The highest rate two-year fix is 4% with Punjab National bank.
For this account and the Santander one below the rate will only change on the first day of the month after a base rate movement. As announcements are usually early in the month, you could be waiting more than three weeks for an increase.
Santander one-year tracker
From Monday, Santander is launching its Loyalty Tracker bond (for current account, mortgage or investment customers) at 3% interest, tracking 2.5% above base rate until 1 September 2011.
Anyone else can get the bond at a lower 2.8% rate (2.3% above base rate).
The minimum deposit is a hefty £10,000 with a maximum of £100,000. The highest one-year fix is from Punjab National Bank at 3.25%.
What will happen to base rate?
Quite simply, no-one knows, so you're taking a gamble on any bond.
Some experts expect the base rate to rise later this year. However, earlier this week it was claimed base rate could stay at 0.5% until 2014 (see the 0.5% base rate to stay? MSE News story).
If you choose a fixed rate and base rate doesn't move in that time, you'll be a winner. But if it rises, you may lose out on potential interest.
If you opt for a tracker and base rate rises, you'll be quids in. But if it stays still, you'll have earned more by opting for the best fixed rate.
Further reading/Key links
Top deals: Top Savings, Cash Isas, Isa Transfers