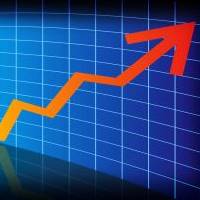 Britain's economy expanded at a faster pace than first thought with growth of 1.2% in the second quarter of the year, a rate not seen for nine years, official figures reveal today.
The Office for National Statistics (ONS) upgraded its estimate for growth of gross domestic product (GDP) between April and June, from an already surprisingly high 1.1% (see the Redundancy Help guide).
The advance – the strongest since the same figure was achieved in the first quarter of 2001 – was attributed to record-breaking gains in the construction sector, which helped lift the country's industrial production.
The estimated growth rate for the quarter at 1.1% was already the strongest in four years when it was released last month, so a further increase will add to hopes for a solid economic recovery.
However, economists have warned growth in the second quarter represents a peak in the rate of recovery and any further gains of such magnitude are unlikely.
A Treasury spokesman says: "While the Government is cautiously optimistic about the path for the economy, the job is not yet done.
"The priority remains to implement the Budget policies which support economic rebalancing and help ensure the sustained growth that the Office for Budget Responsibility has forecasted this year and next."
Further reading/Key links
Plan for redundancy: Redundancy Help
Take action: Debt Problems
Get what you're entitled to: Benefits Check Up